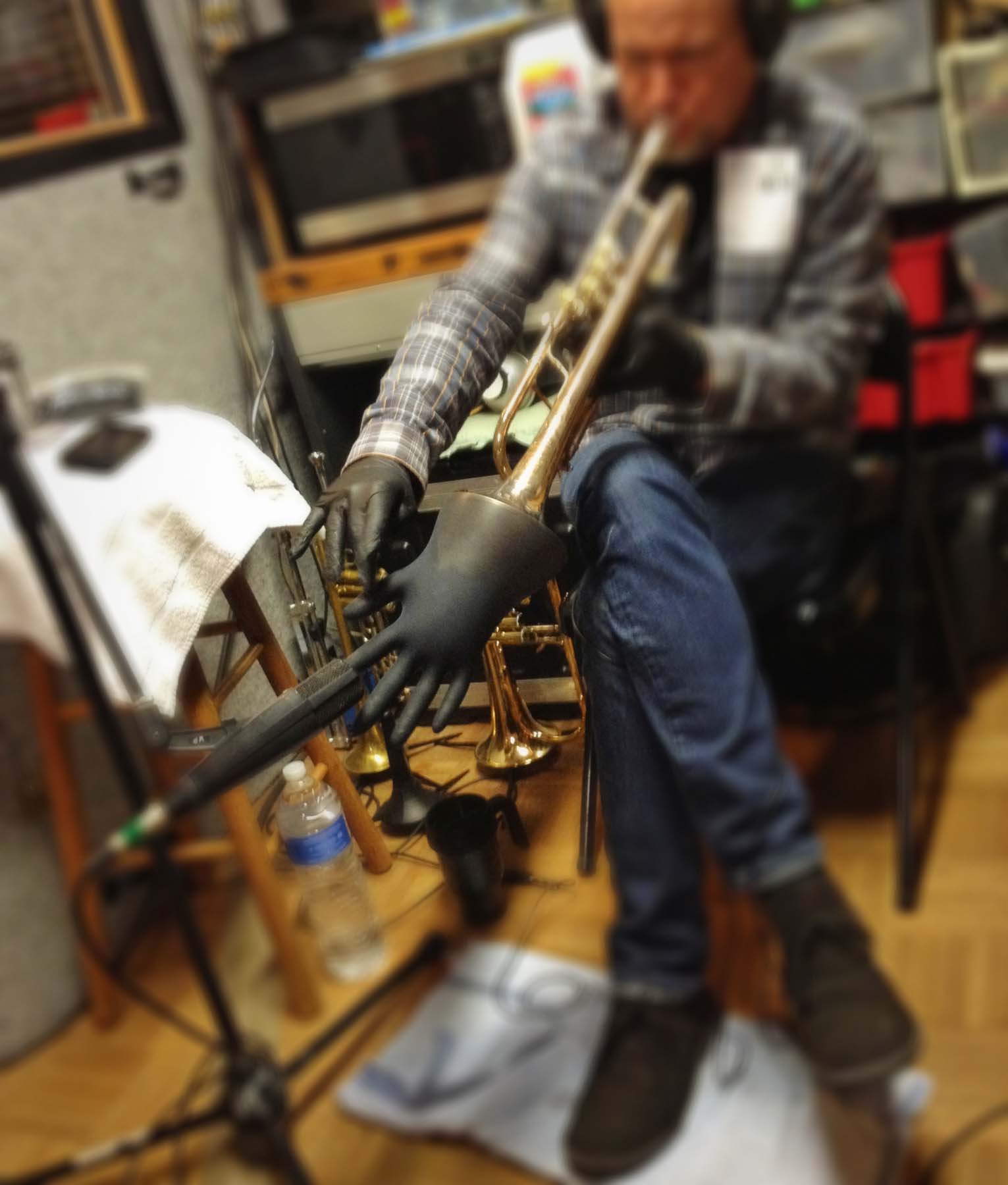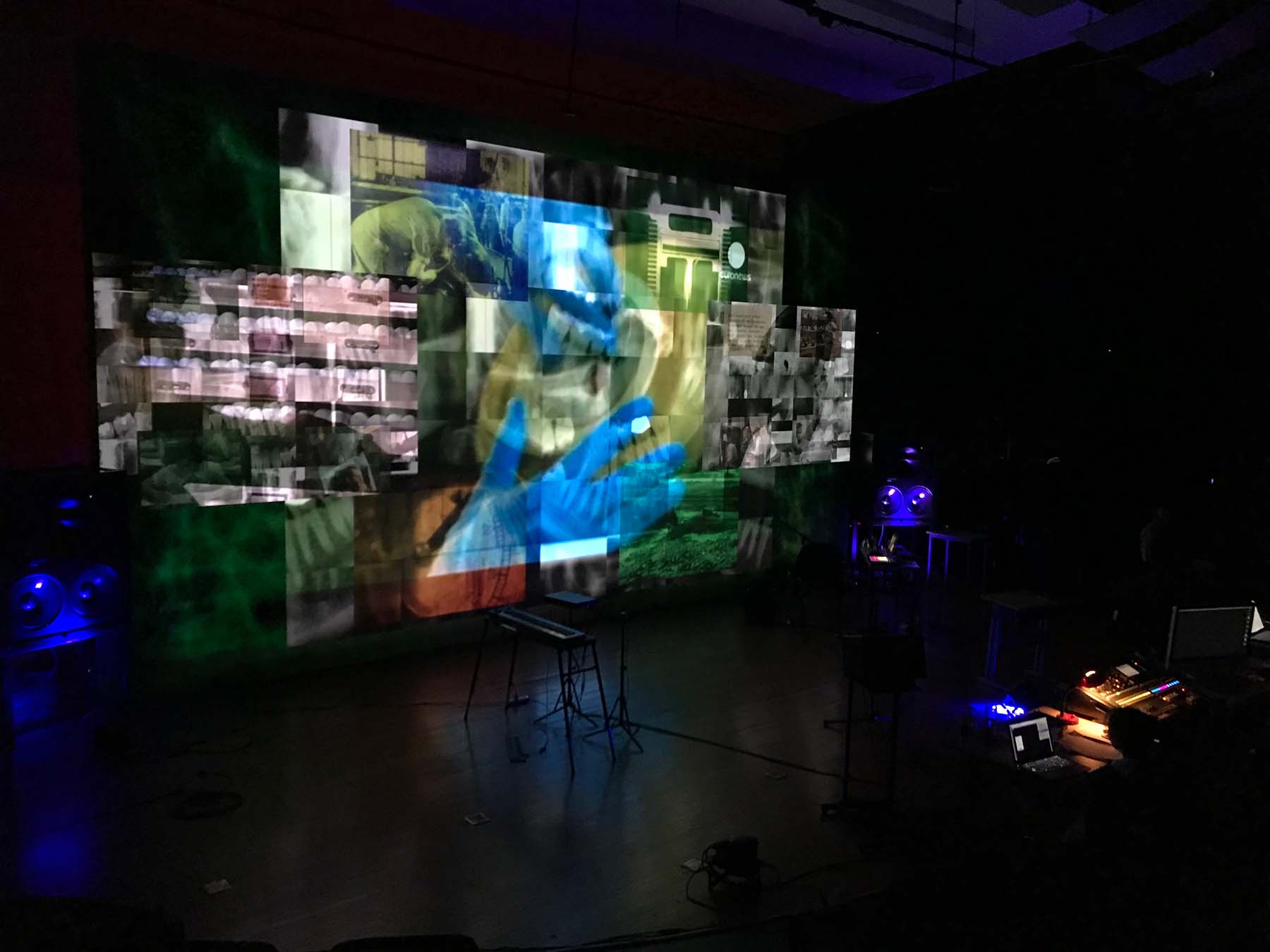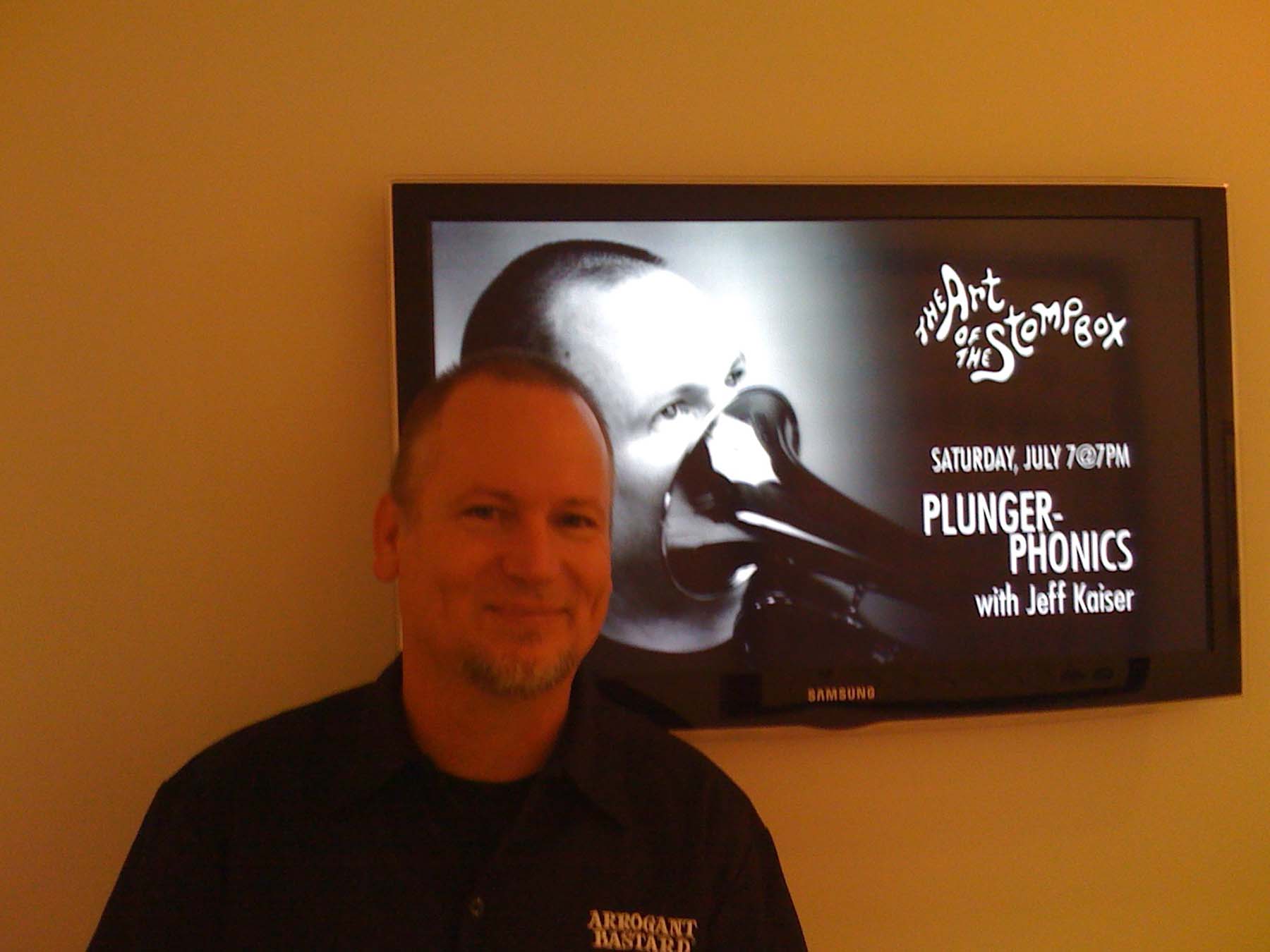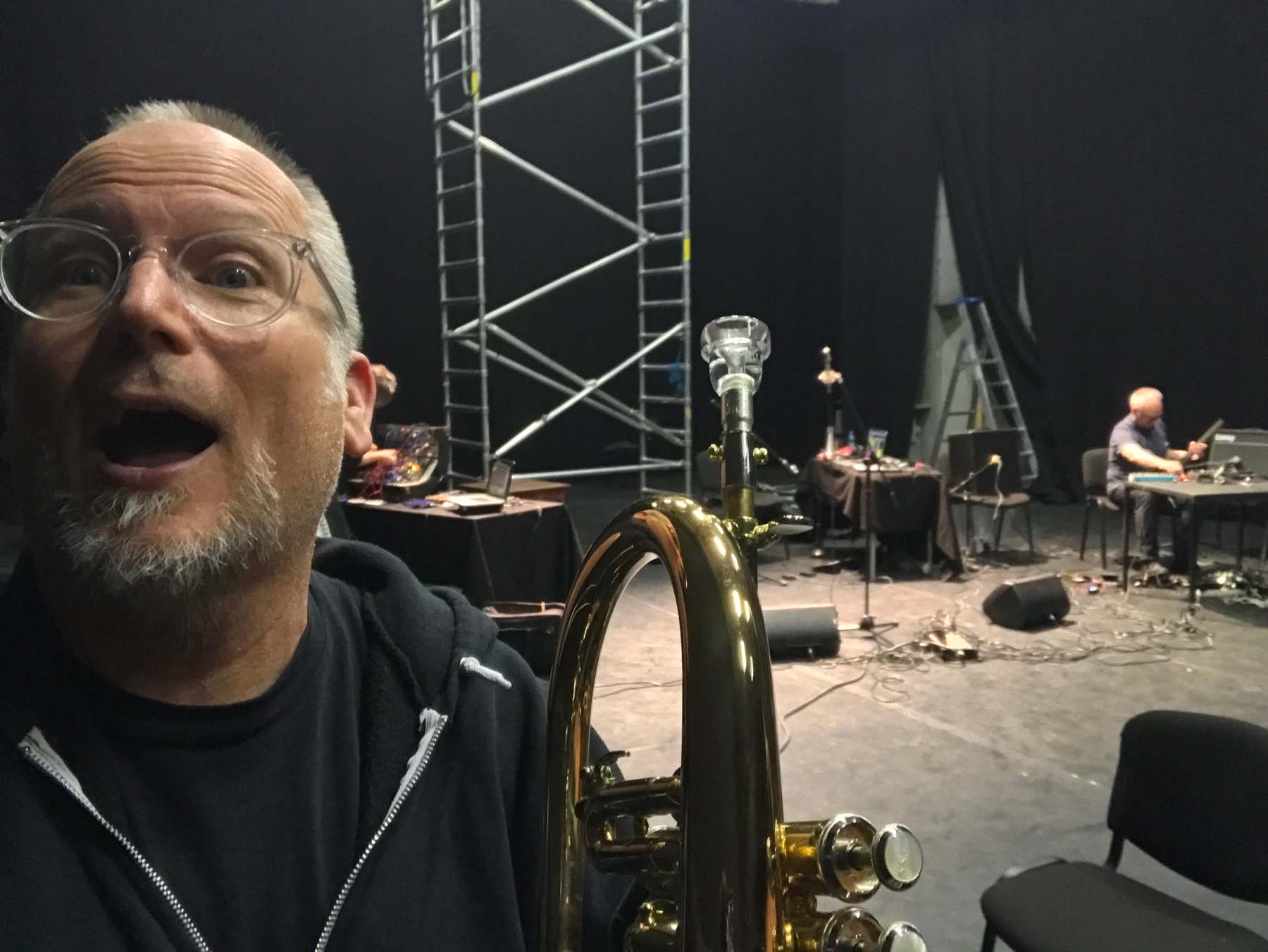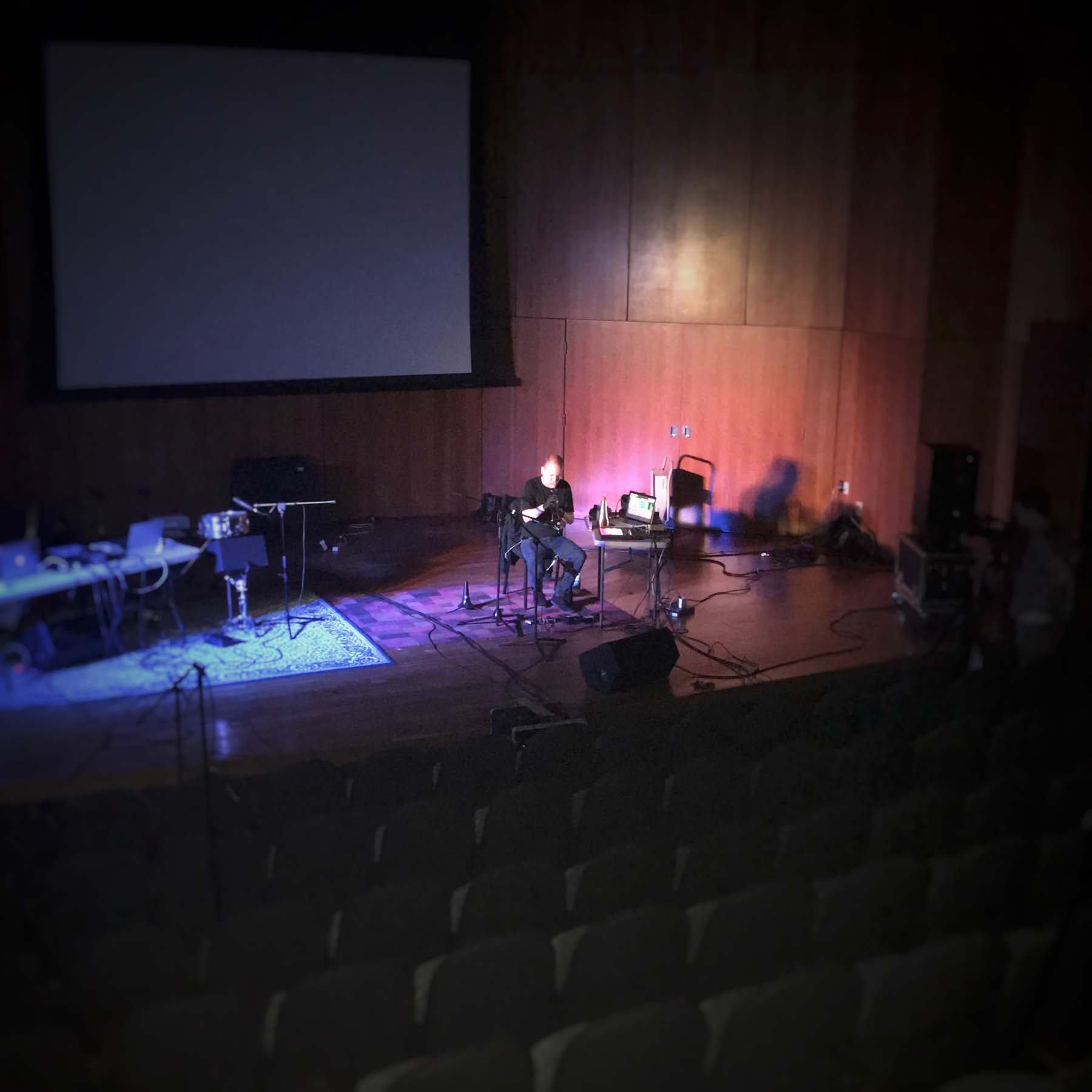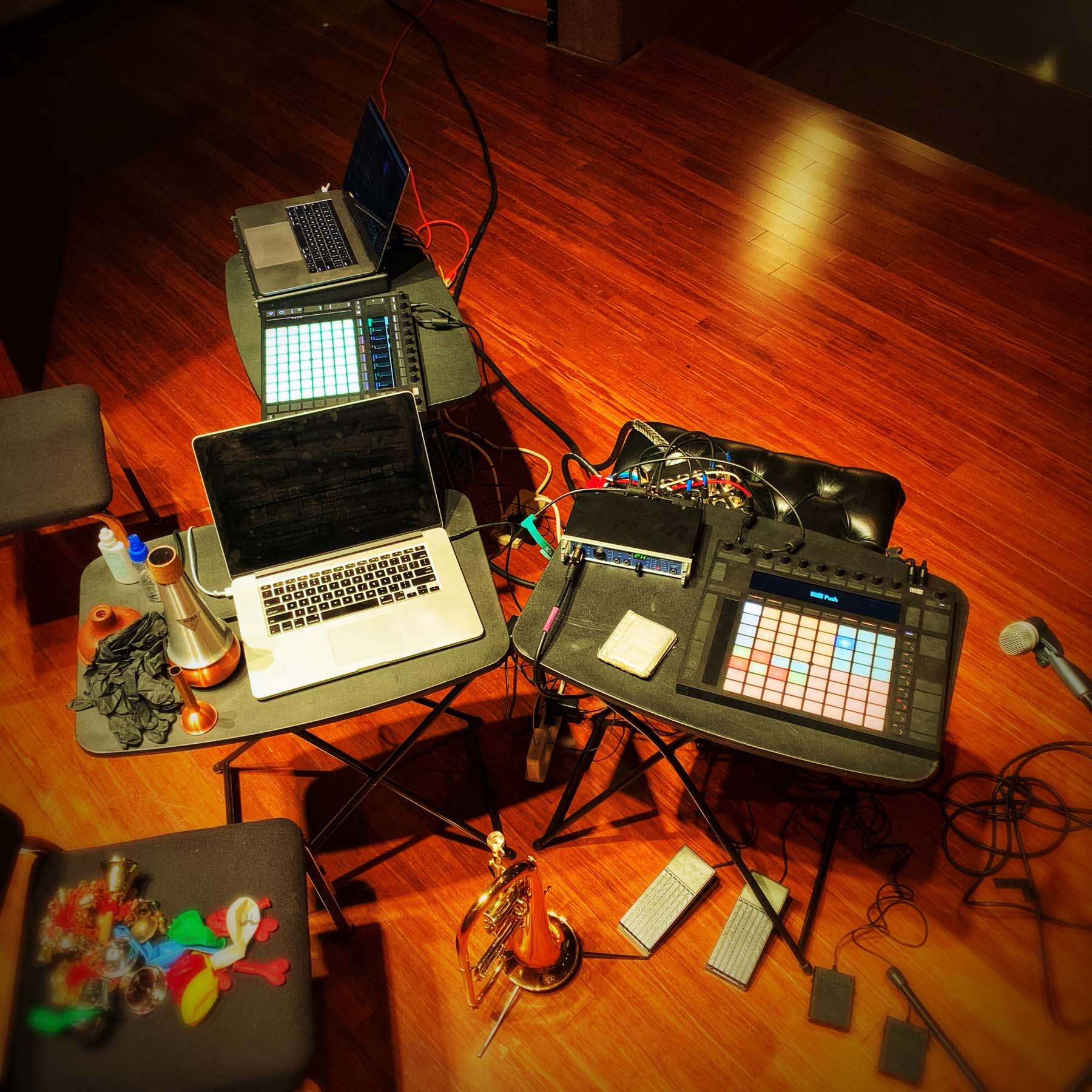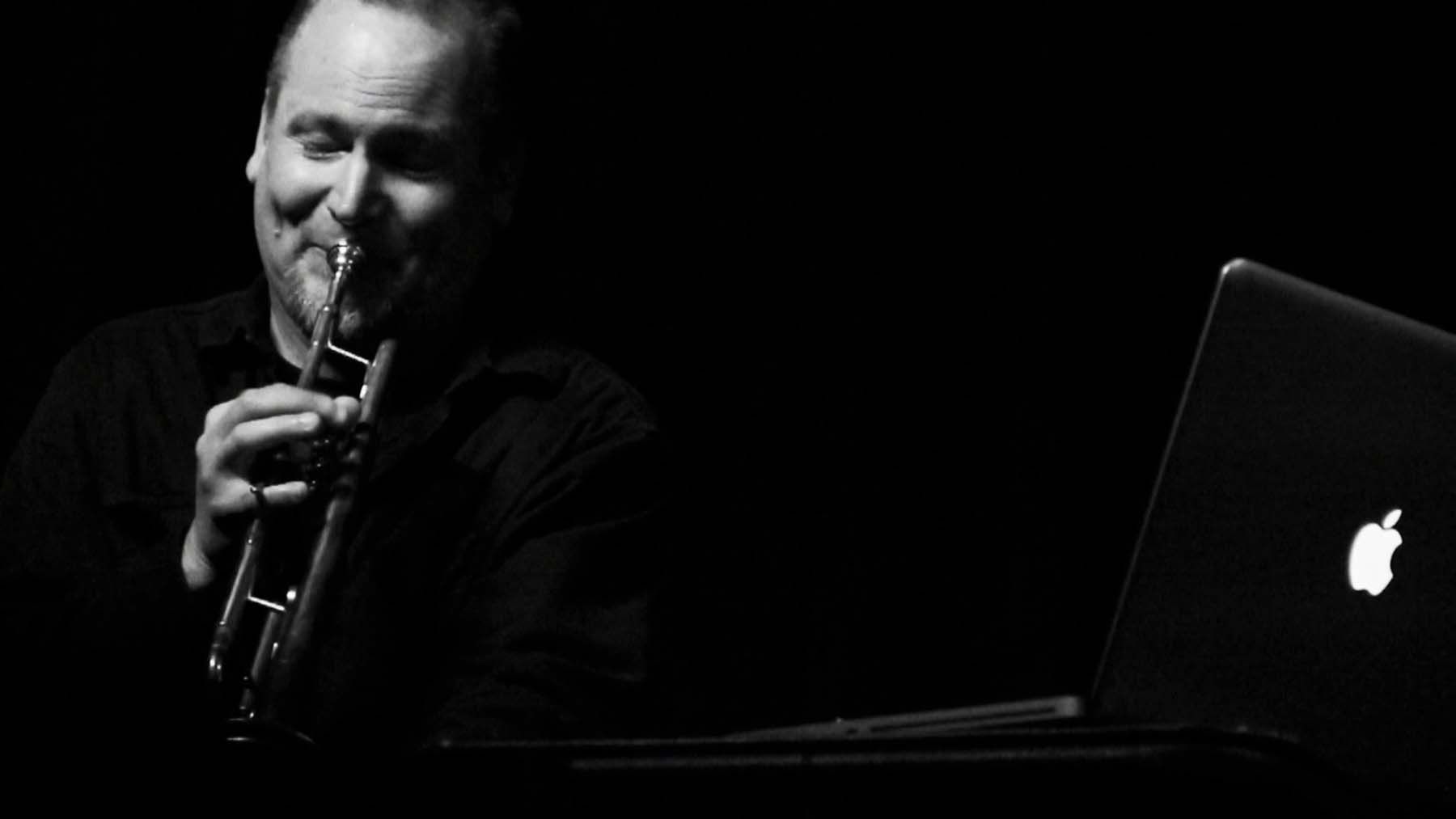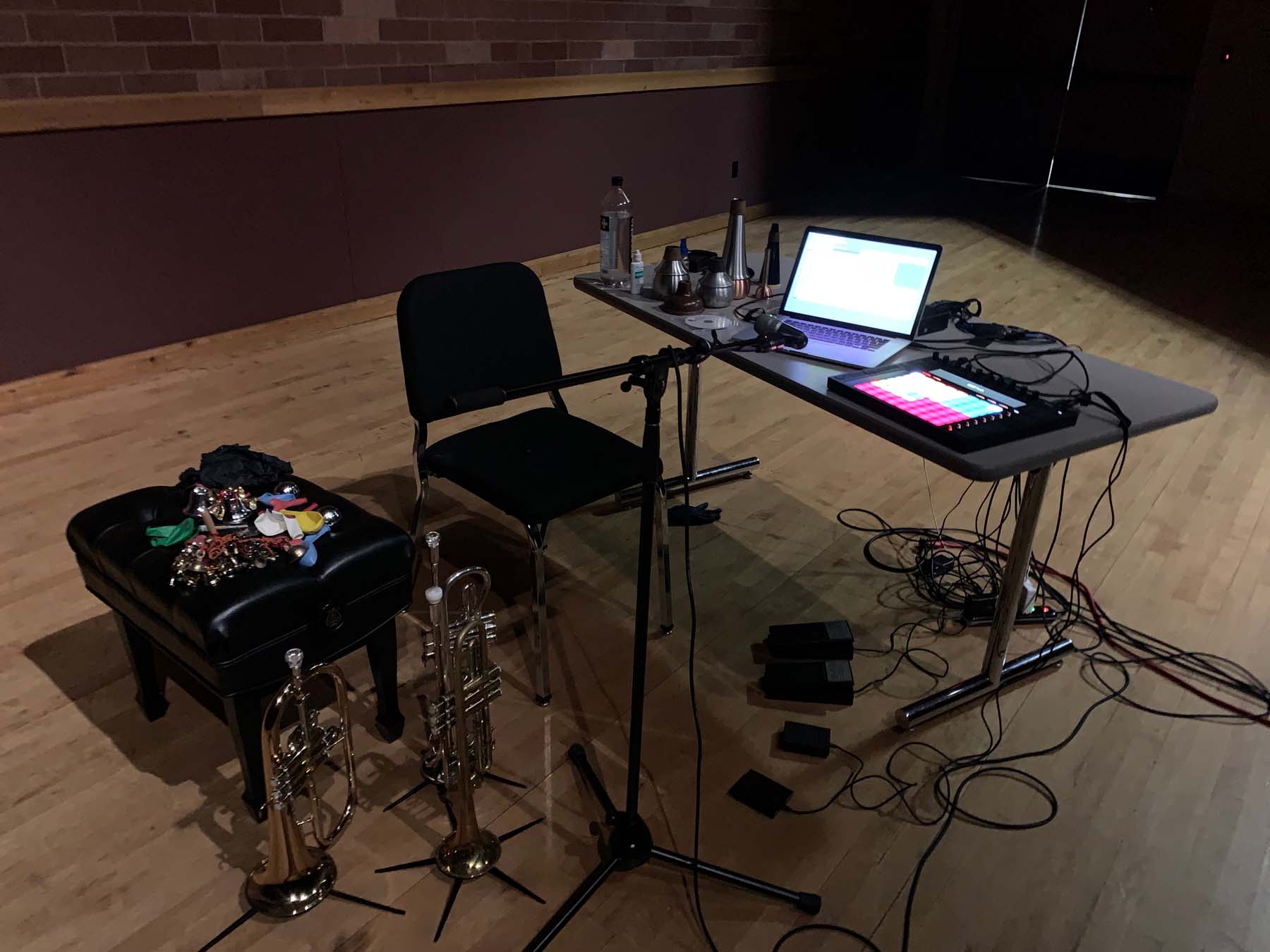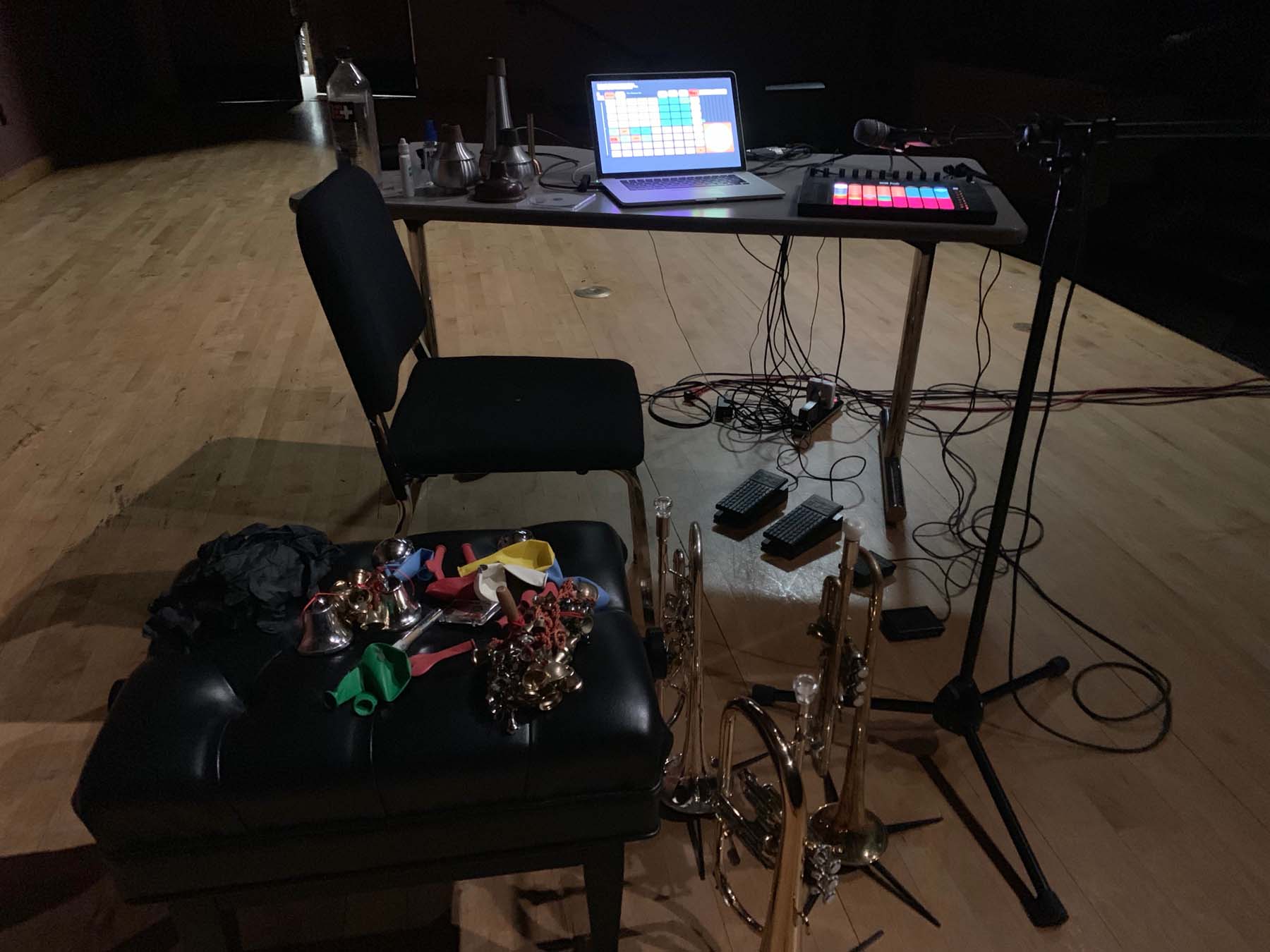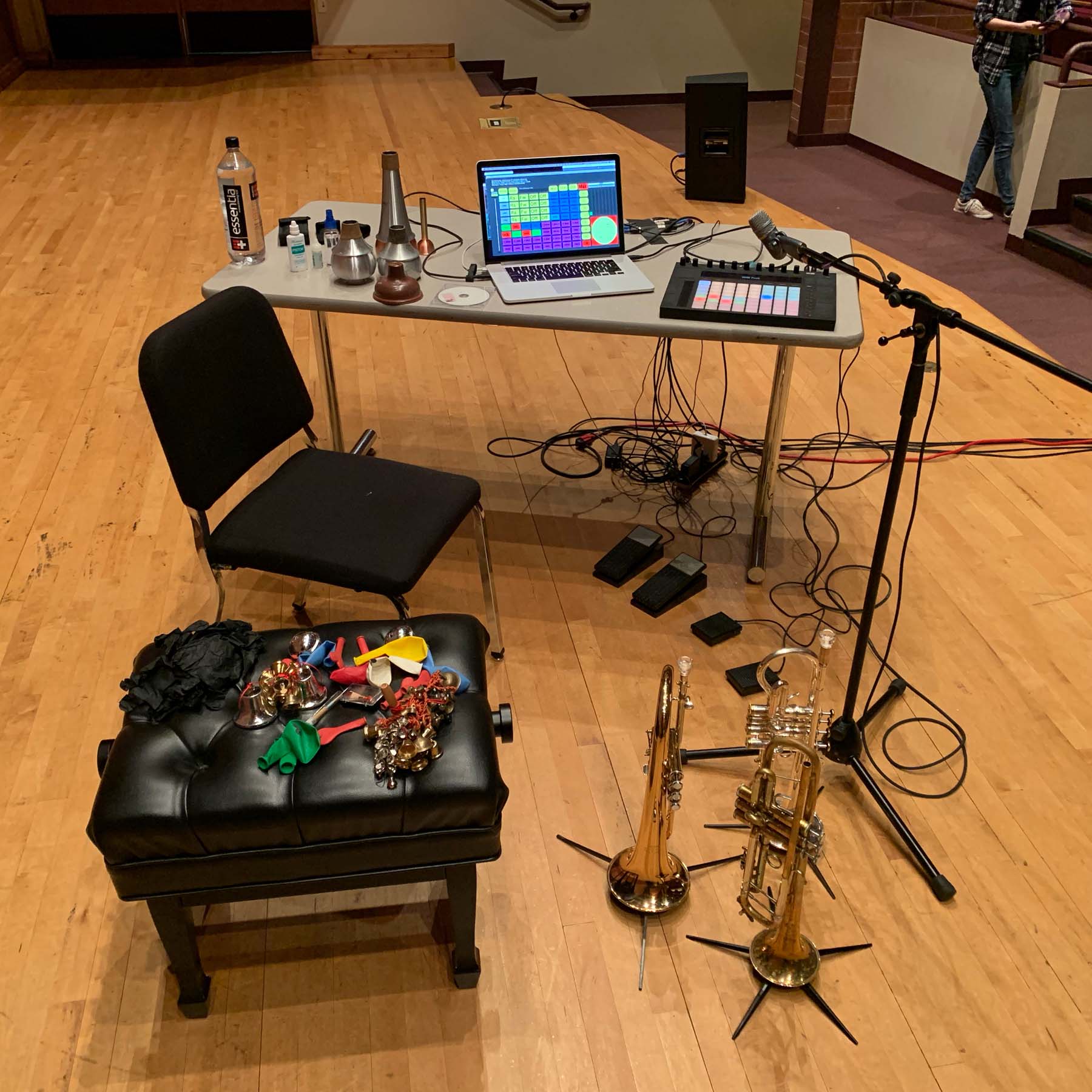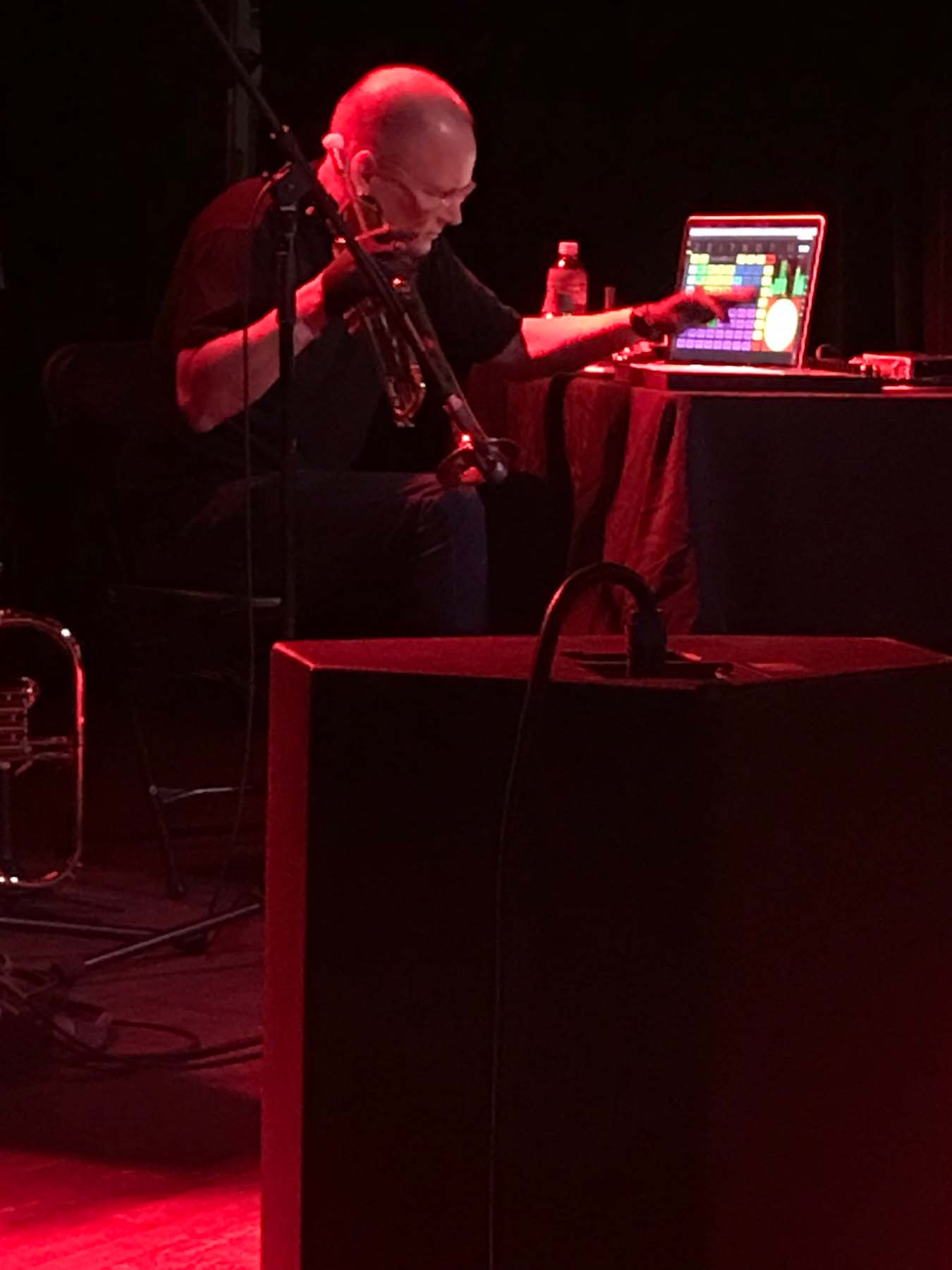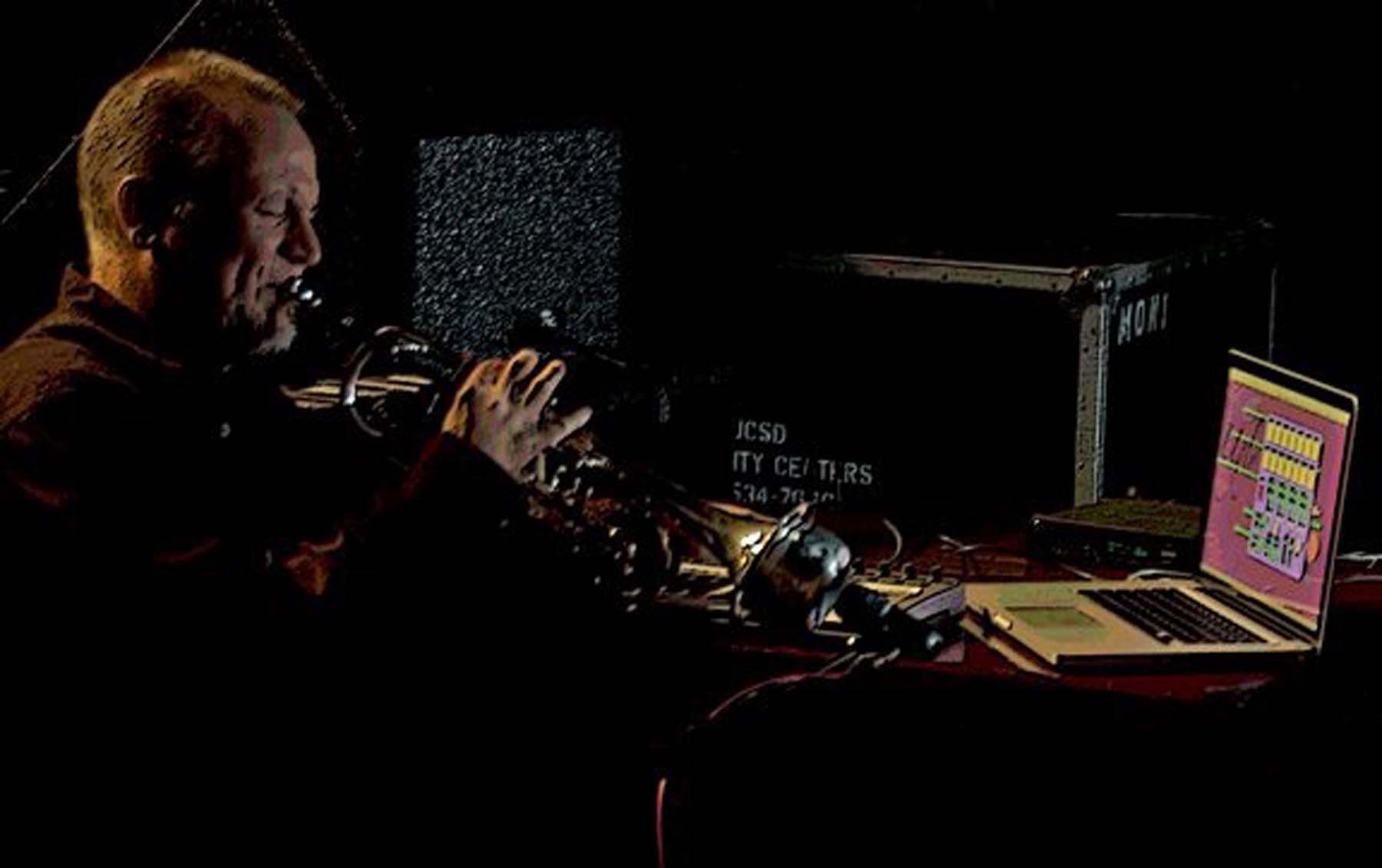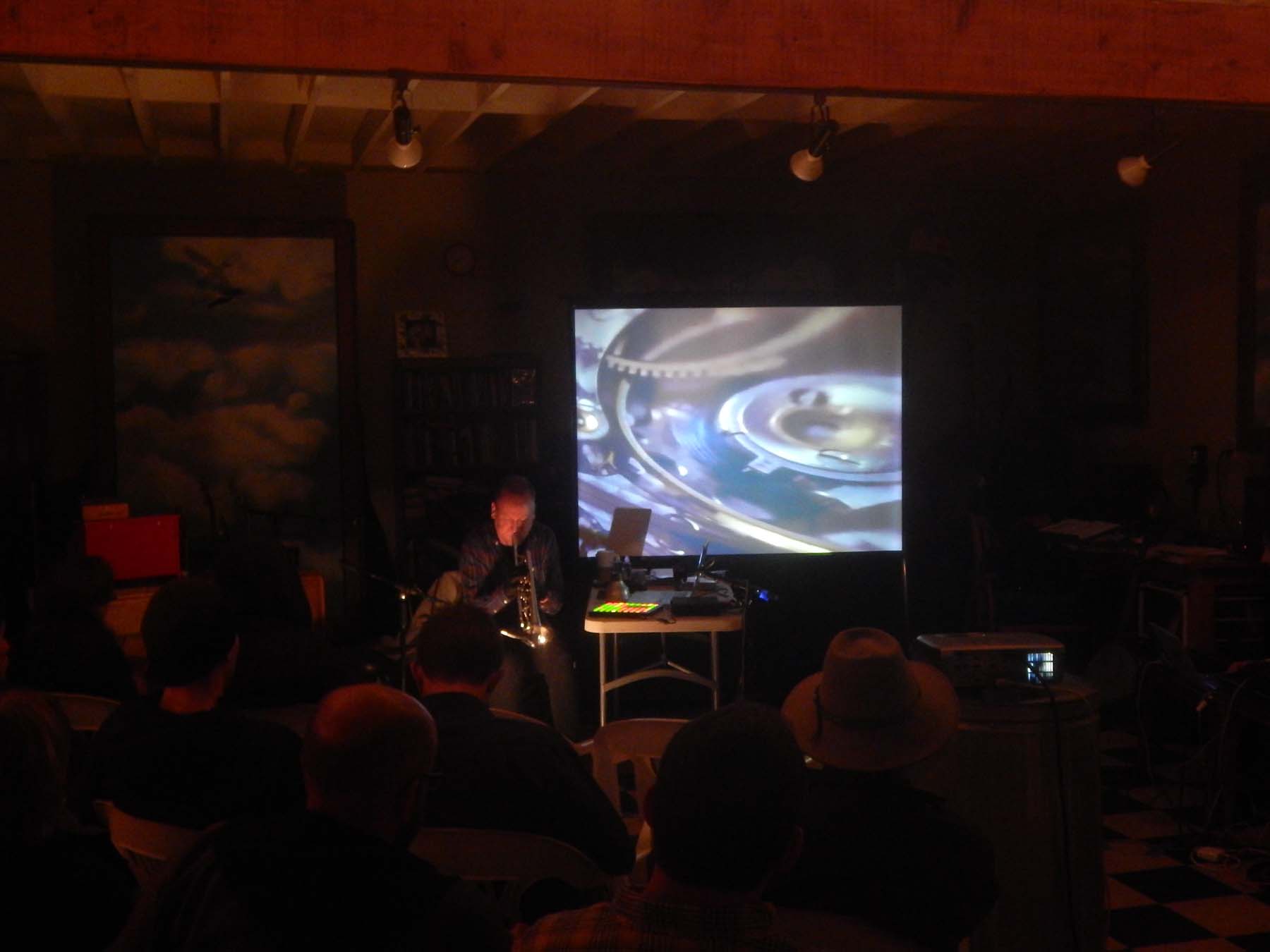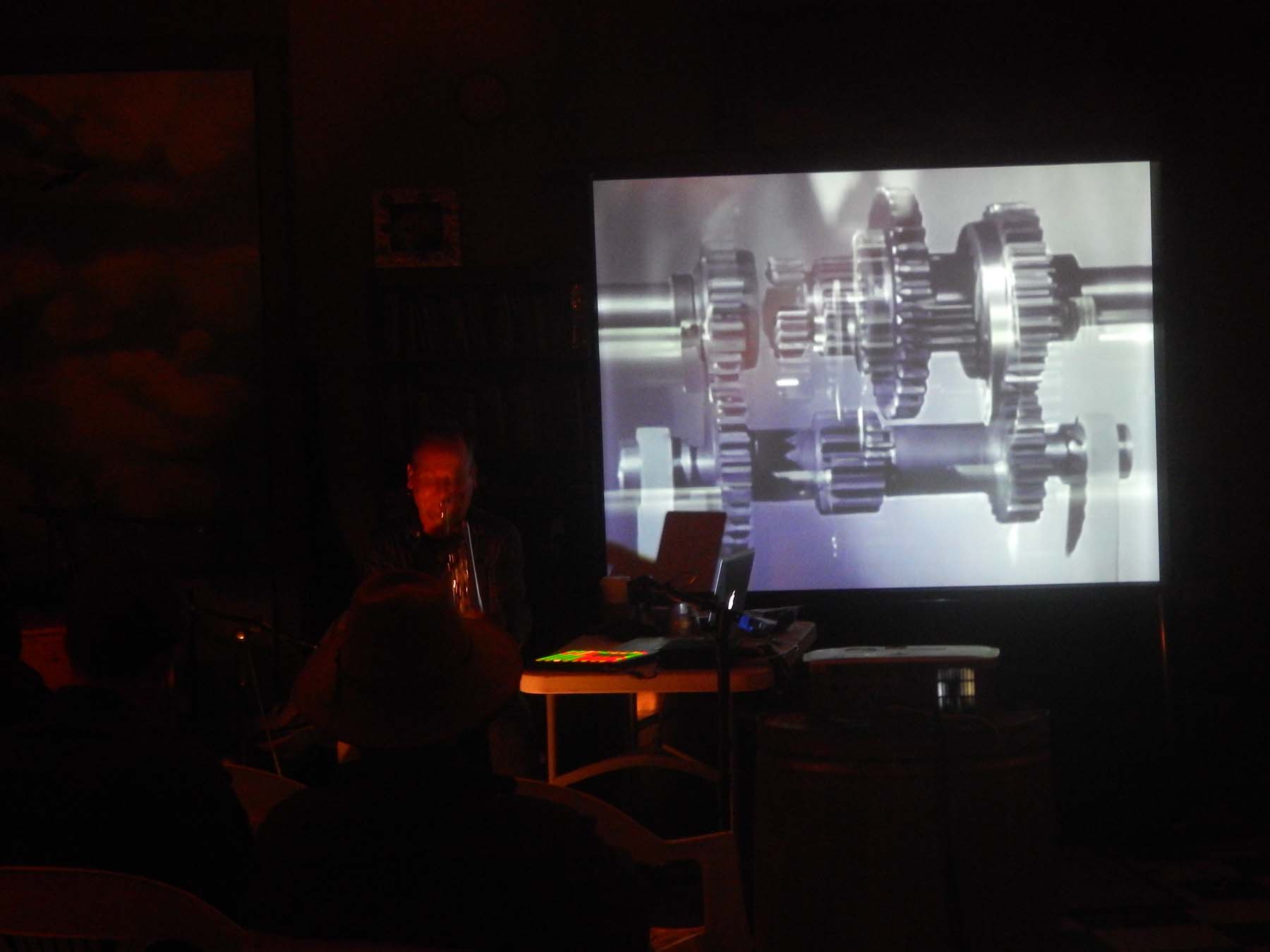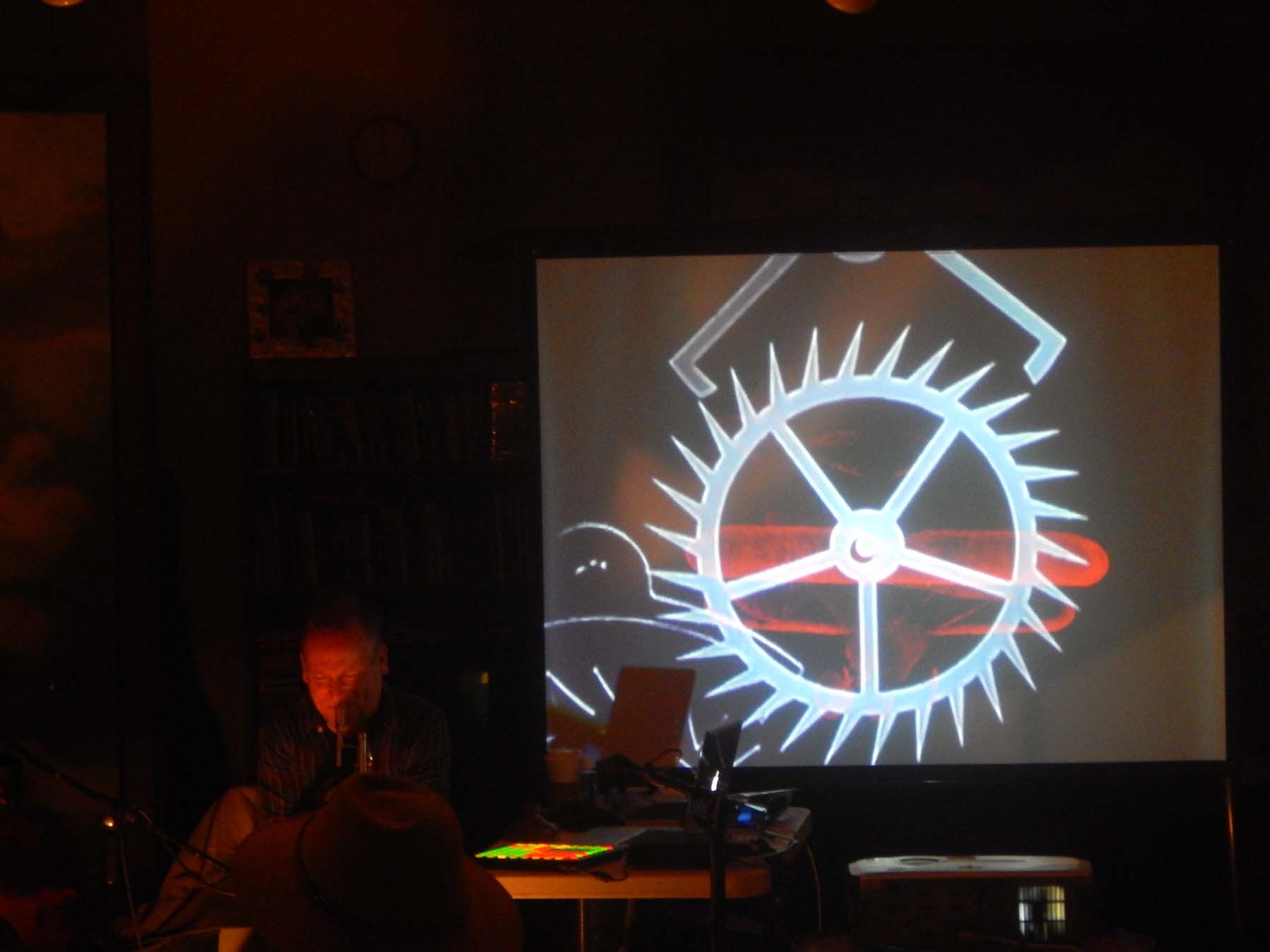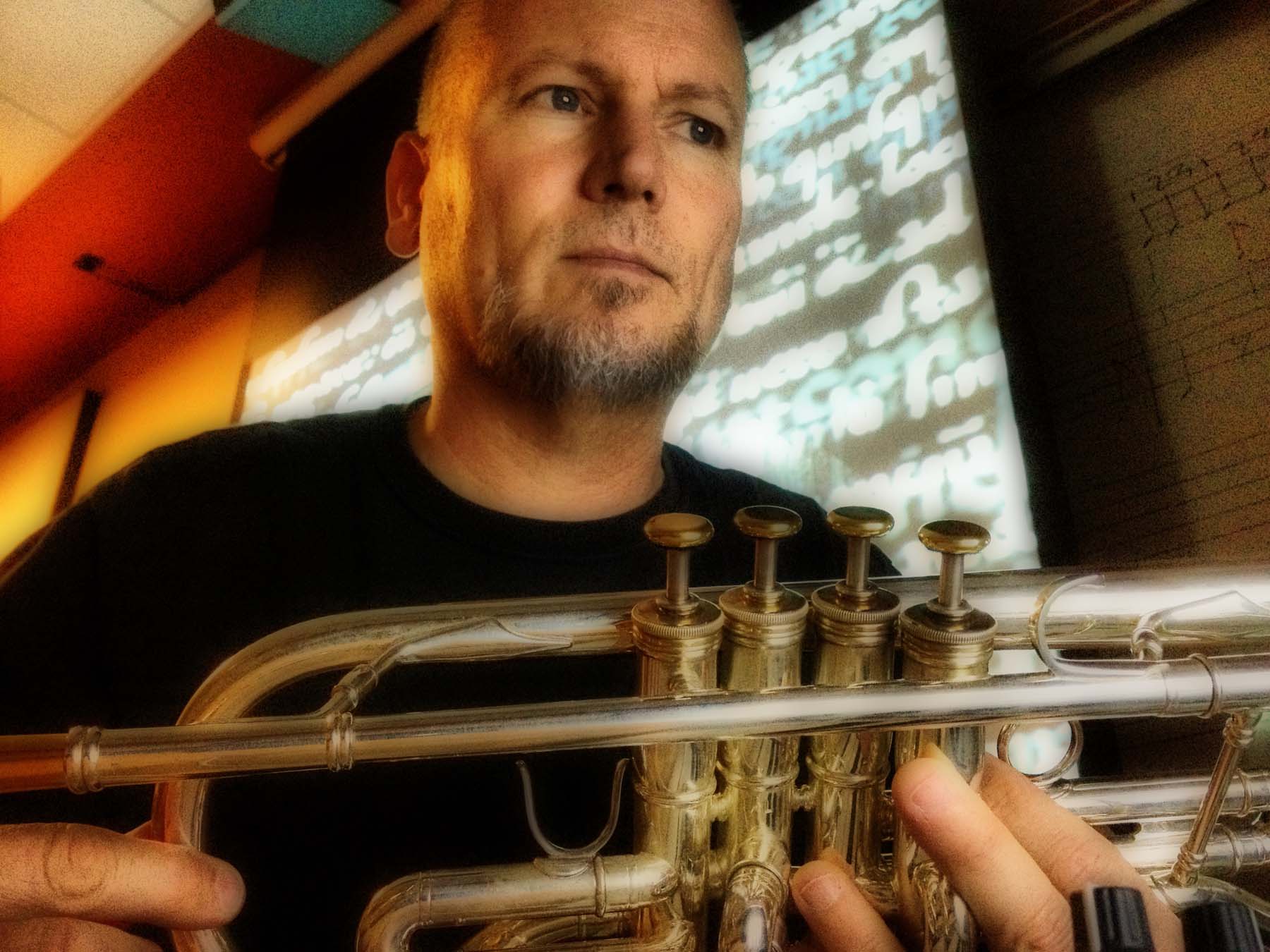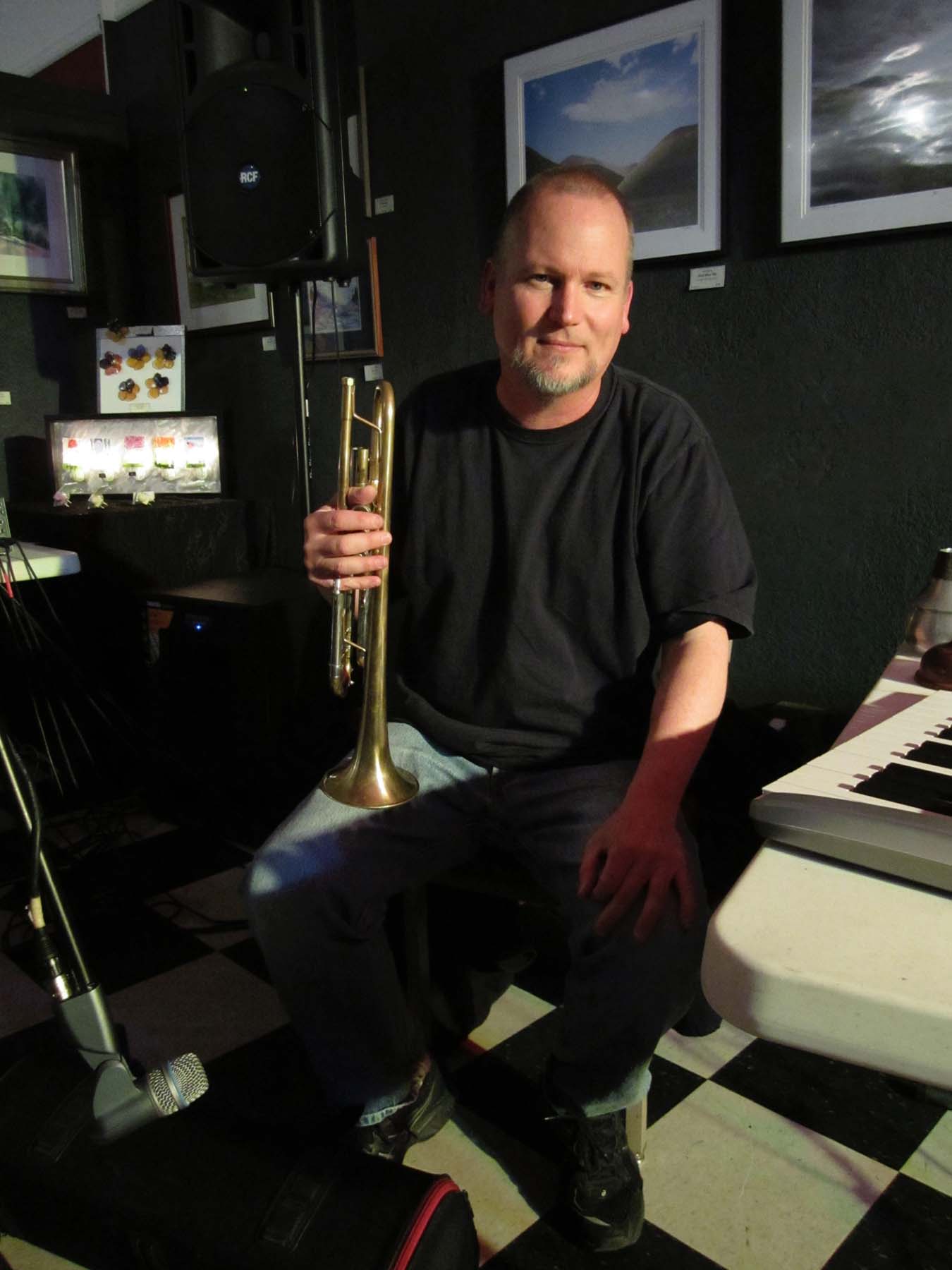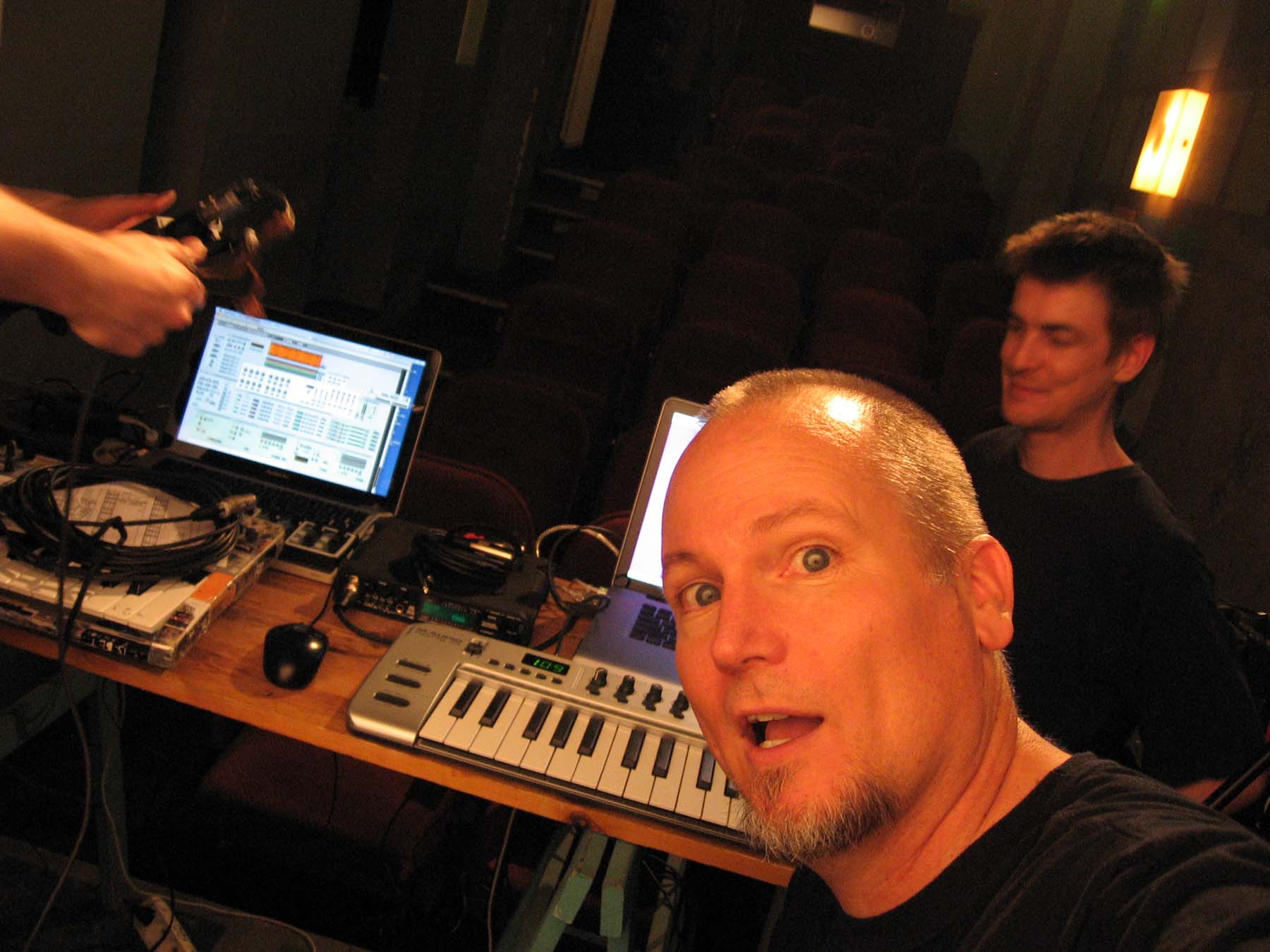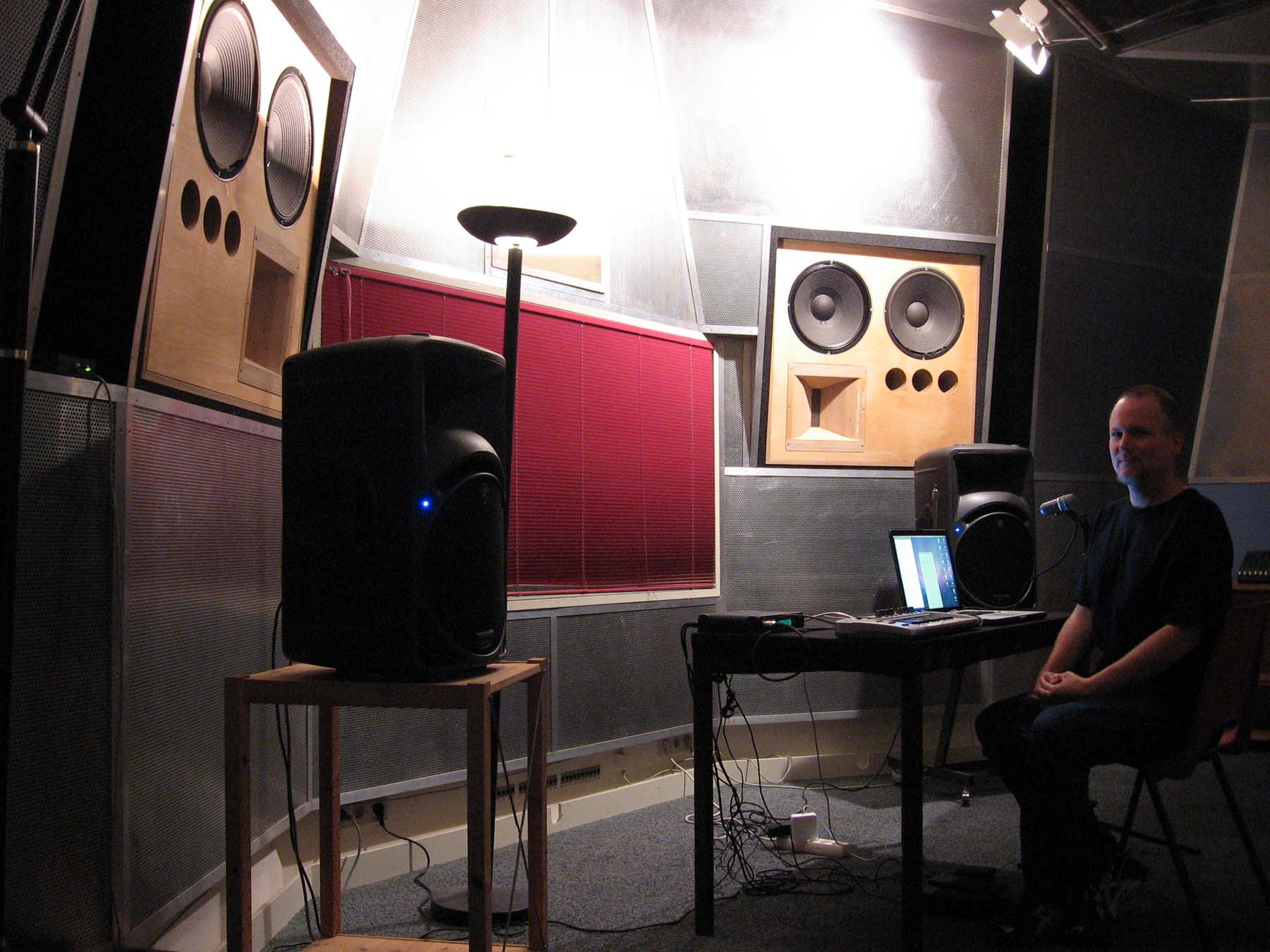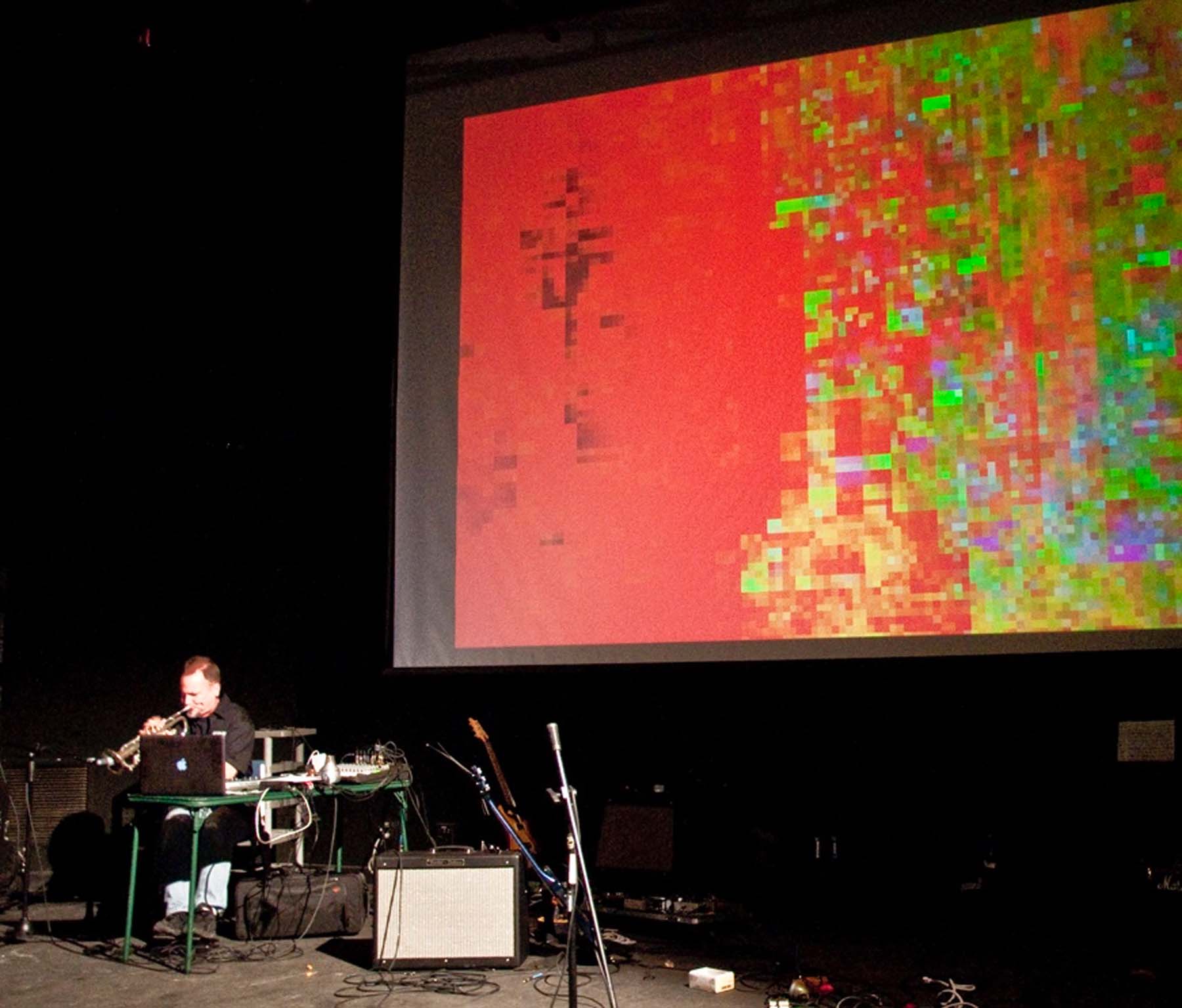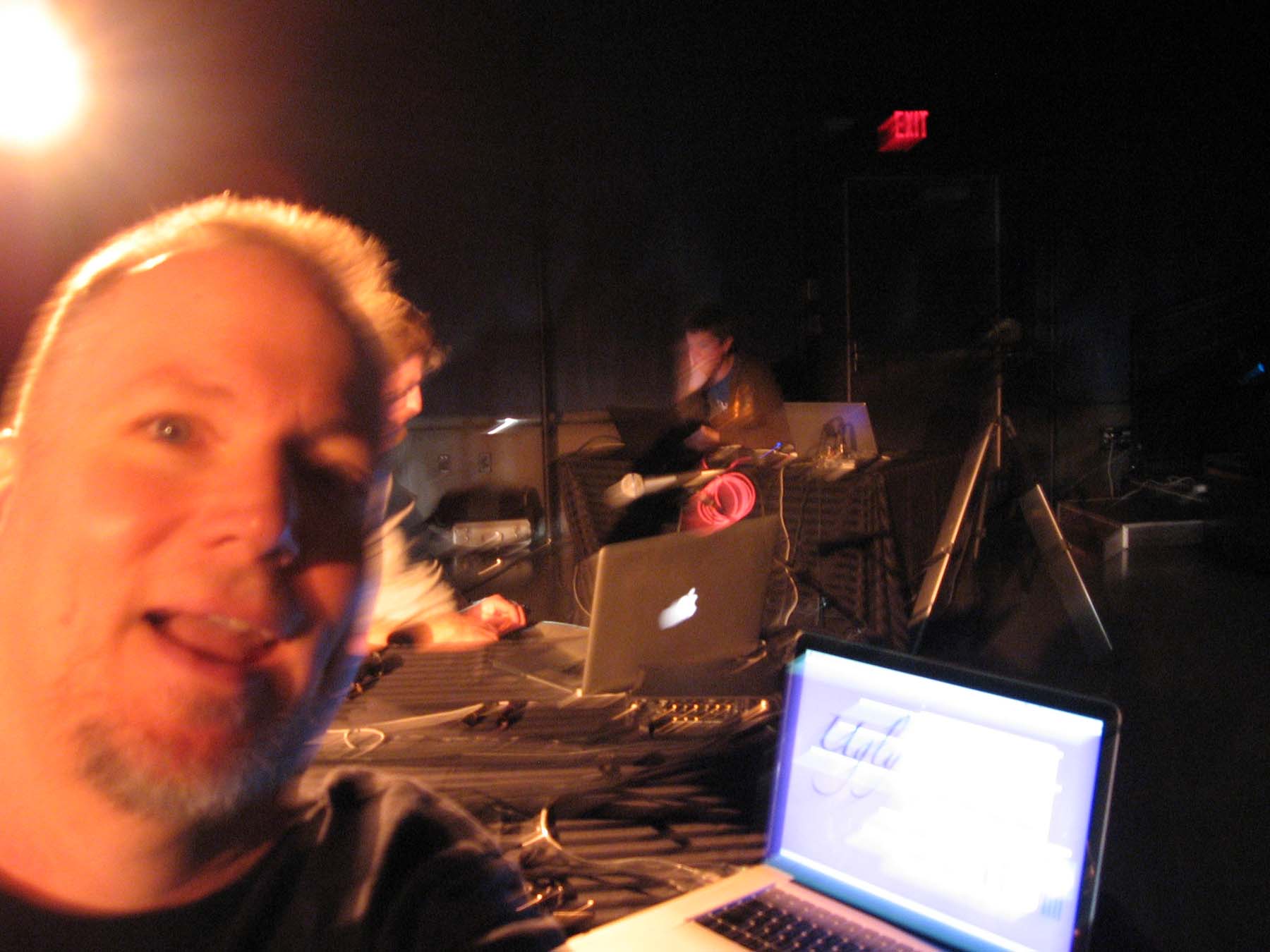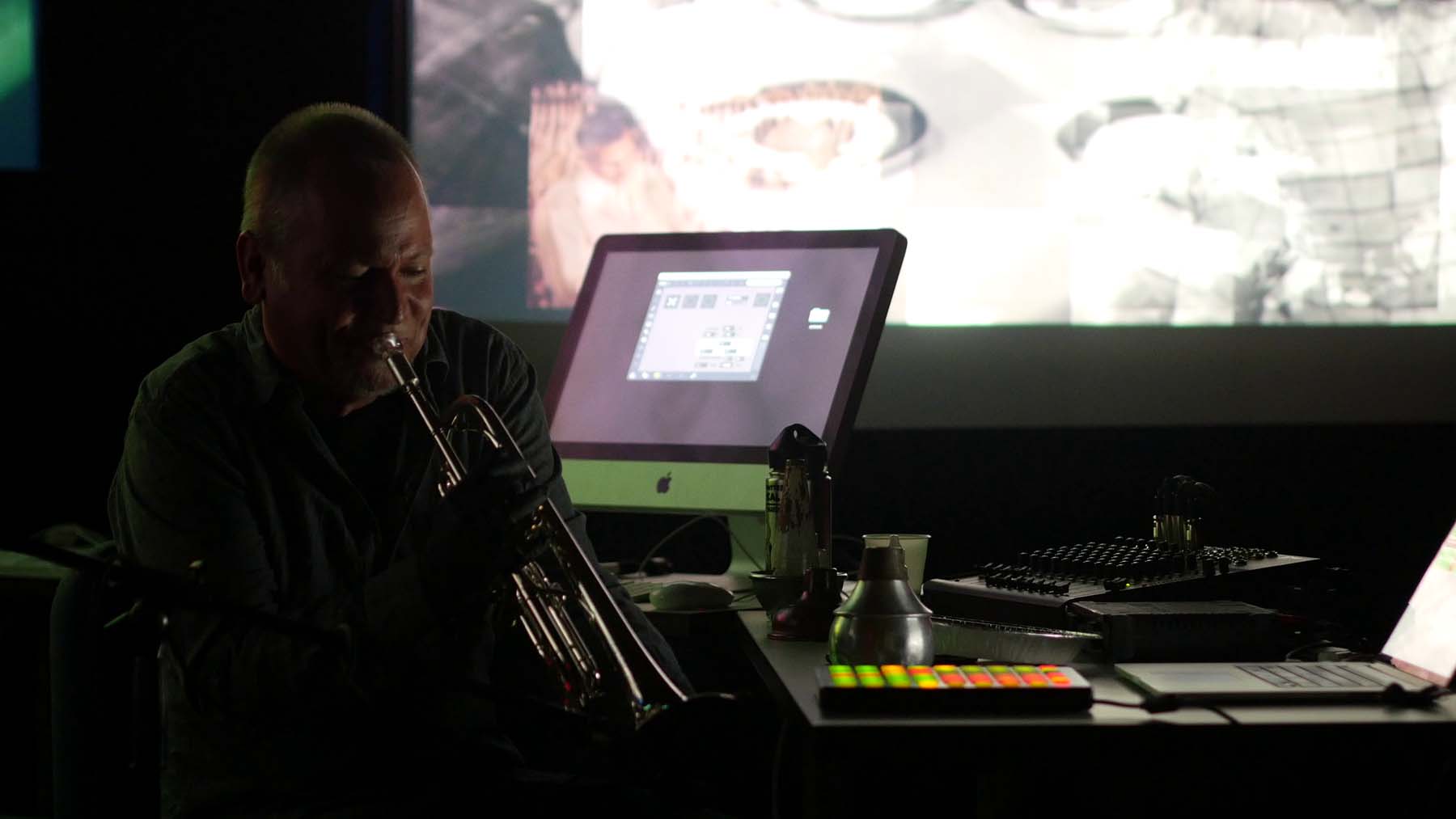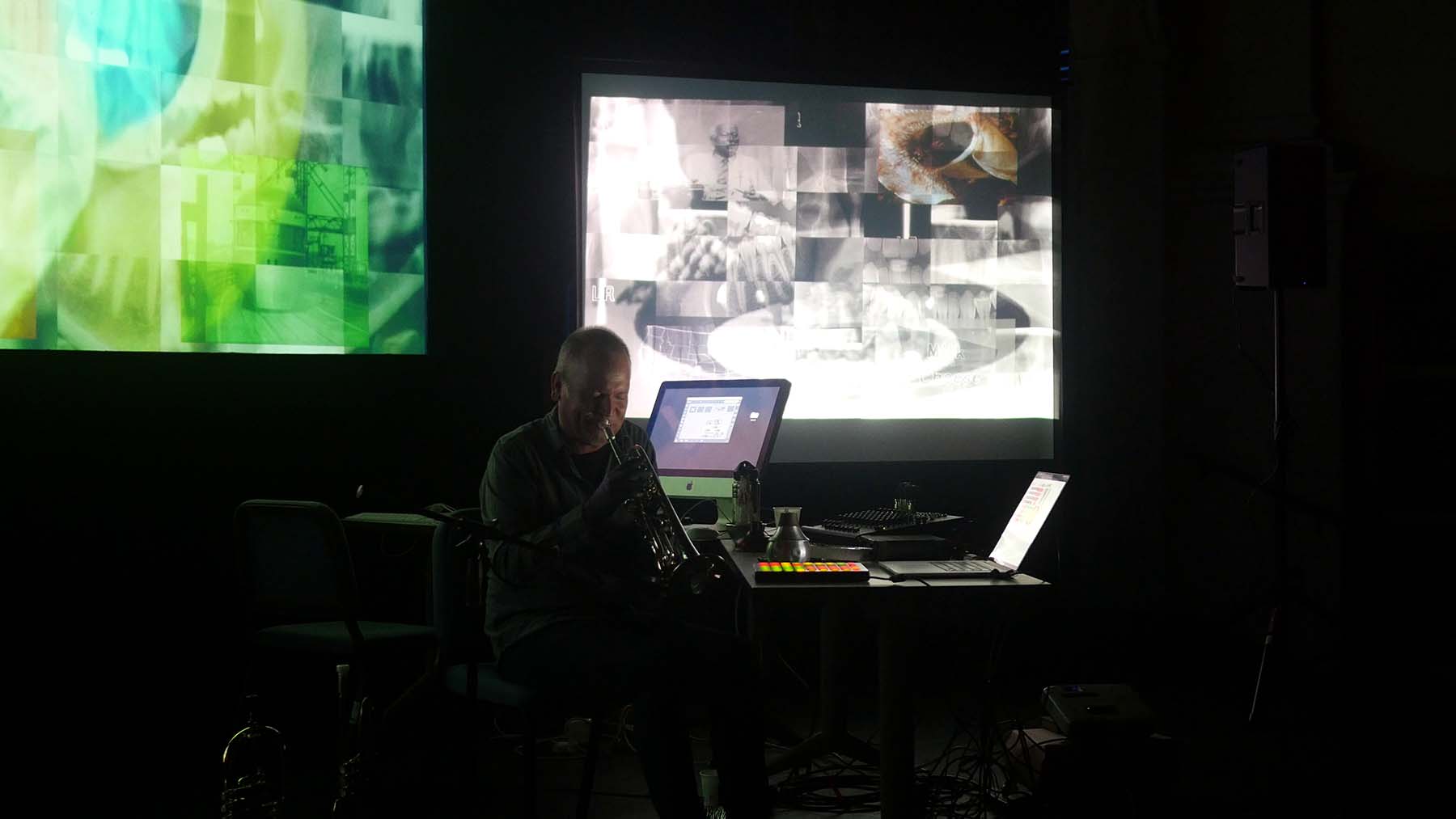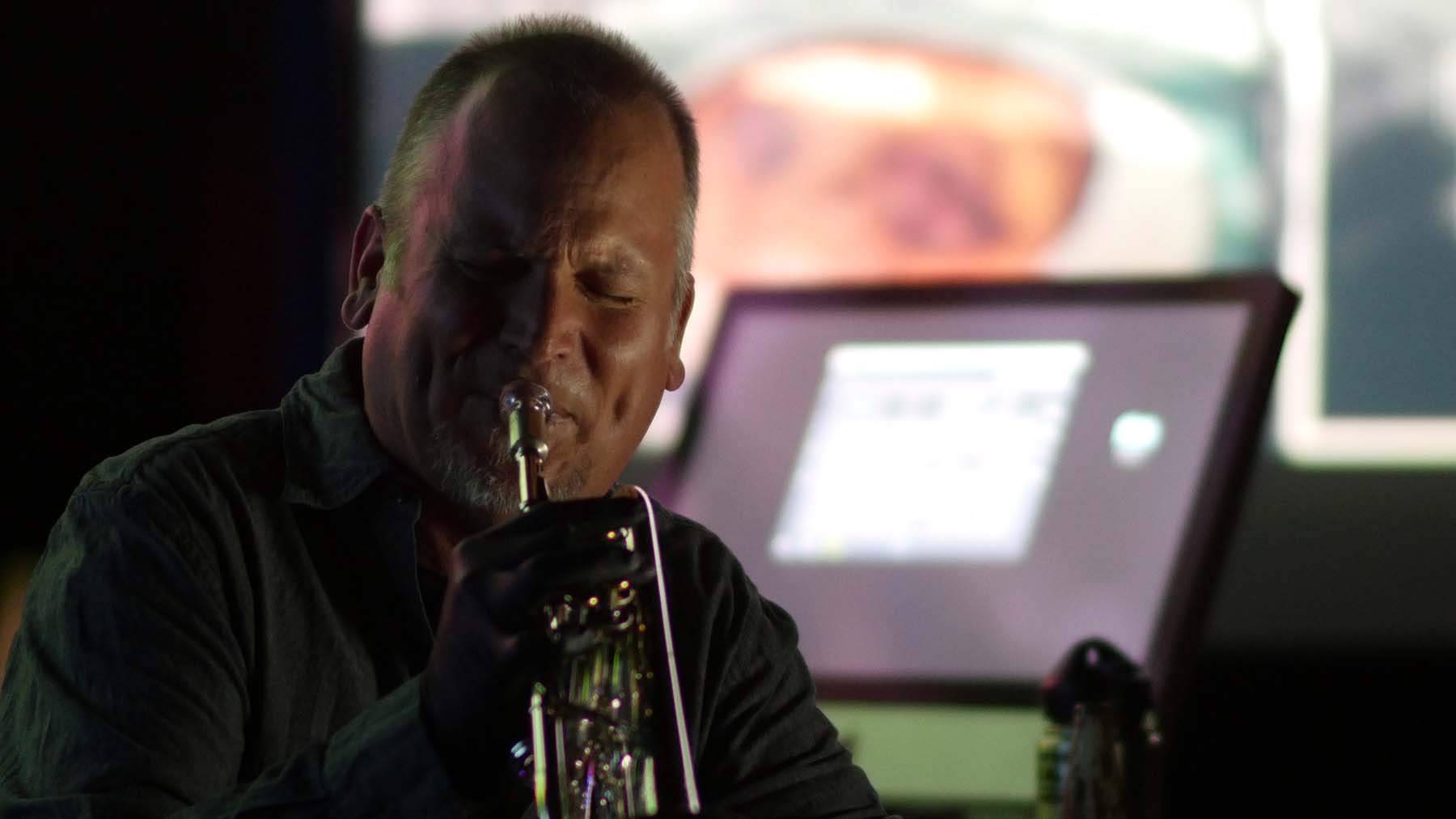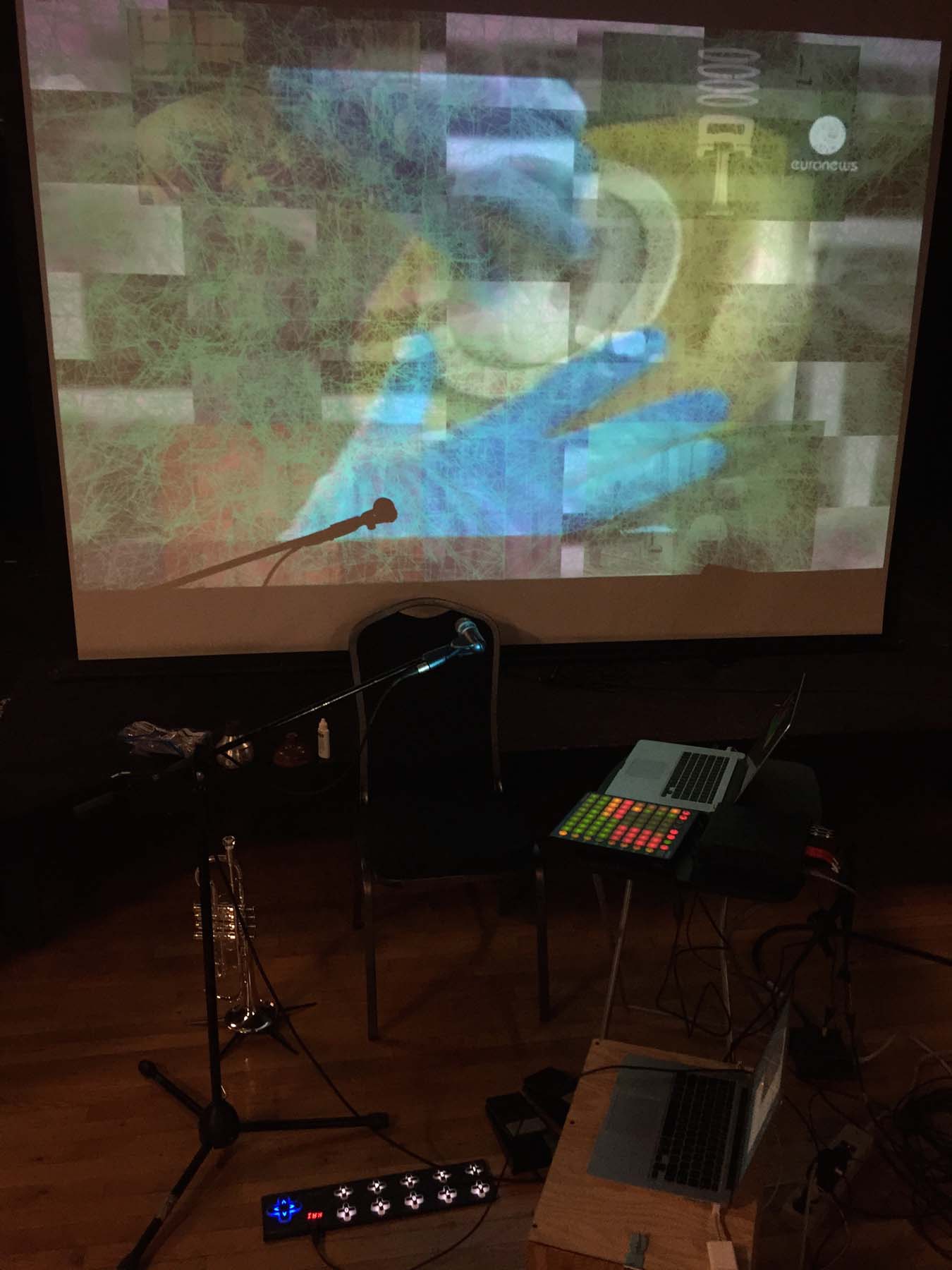 Solo
Jeff Kaiser's solo performances move from acoustic to surround sound, from unadorned to multi-screen video...from serious to humorous.
Using custom software and hardware along with his flugelhorn, quartertone trumpet, voice, and random props, it is hard to know what to expect in one of his solo performances. Kaiser designs all his own electronics for the performances, including hacking controllers, and more recently building synths and large sample libraries of odd recordings including samples of the inside of his trumpet when it is not being played. He frequently designs his own interactive video, most notably with his ZEITNOT series which has been performed from the US to China and more. Recently, he is exploring new areas with a new series, SITZFLEISCH.
For examples of his work, be sure to check out recordings linked in the menu, and subscribe to his youtube channel: bit.ly/jeffkaiser
Kaiser's performances have been described as…
…a dreamlike and hypnotic reverie that's subtle beauty had the crowd leaning forward in their seats. Suddenly, all hell broke loose.
…intense, powerful, sometimes brittle, often bent, swirling electronics and twisted trumpet sounds.
Witnessing a live Kaiser performance can be a bit much for the casual listener. His trumpet-controlled laptop often sends waves of distortion and chaos spinning around the room, and he also sings into the computer, generating sounds like Satan trying to pass a watermelon. People have been known to run from the room.
…a manic, hallucinogenic joyride through time, space and tonal distortions.
…the epitome of crazed-out, avant garde sound-sculpting where just about anything is liable to occur…a variety of moods, exploring angst, humor and alien soundscapes…ethereal and oscillinating quarter-tone trumpet lines intimate a harrowing musical vista…revved-up free-form extrapolations offset with searing, phantasmagorical electronics-drenched mania and subtly climactic inferences.
Kaiser's music is fierce and uncompromising, often taking listeners on a sonic adventure they might not be prepared for…