Just had coffee with the wonderful vocalist Laurie Amat…now at the Boise Airport waiting for my flight…what a great festival, again. Thanks Krispen Hartung! Maybe I'll say more later….but here are some pics of the final day for now…and I've got to go catch my flight…..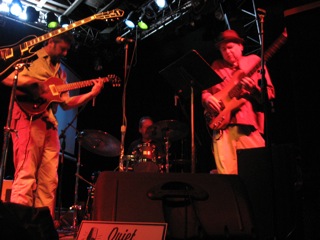 Ben Burdick Trio
(Click any image to enlarge)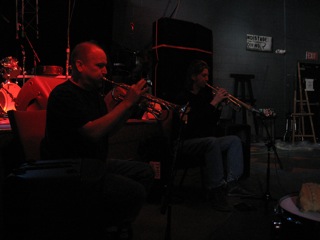 Jeff and Brad duo…Note the "No Stage Diving" sign…this venue rocked….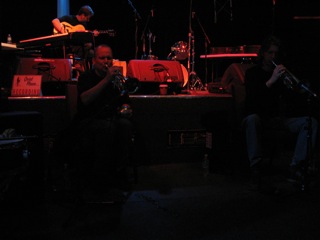 Tom Baker joins in…then David Grollman and Janine Island…

Aaron Davis and Laurie Amat…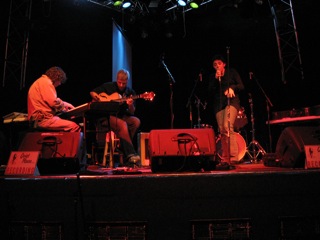 Kris Hartung joins in…

Aaron and Kris duo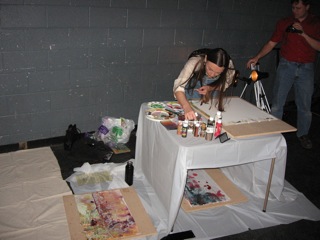 Live visual art being created around the stage…

Bonefish Sam doing some great Max/MSP…

Jeff Bagato…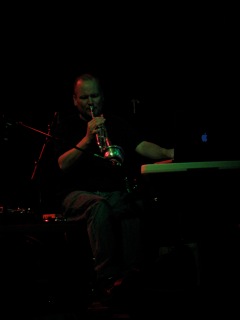 My solo set. The soundman Matt was awesome, really had the subs moving some air, one of my favorite venues in years…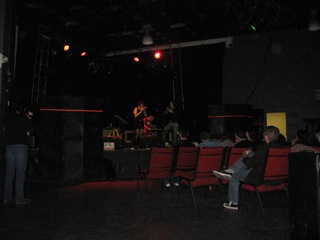 Swirm: Laurie, David and Brad

Triptet closed: Tom Baker, Michael Monhart and Greg Campbell.