The Choir Boys (Andrew Pask and myself) performed at Dangerous Curve in Los Angeles. Another enjoyable performance (our third) to the Len Lye film "Tusalava."
Afterwards, we enjoyed the traditional Choir Boys cigar, an Ashton Cabinet Selection #3…a truly wonderful smoke.
Andrew, post-smoke…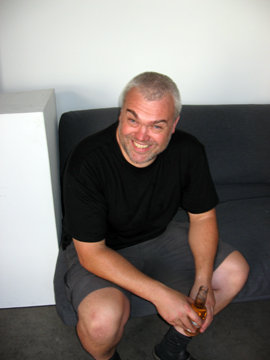 Kathryn and Tim, the proprietors of Dangerous Curve allowed me to "curate" the afternoon. So I brought in my friends from San Diego, Cosmologic (L-R): Jason Robinson, Nate Hubbard, Scott Walton, and Michael Dessen. They provided a great set of energetic and creative tunes…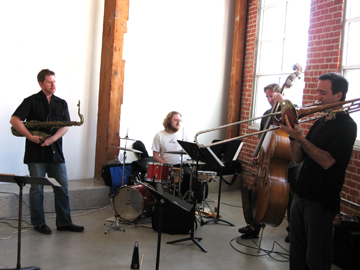 Ending up with the ever-great, Vinny Golia doing 4+1, four saxes and one clarinet. Lance, Blake and Gavin joined Vinny on saxophones and Brian Walsh held his own on clarinets.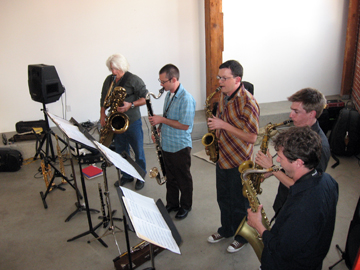 L-R: Vinny, Brian, Gavin, Blake, Lance
Vinny and Brian