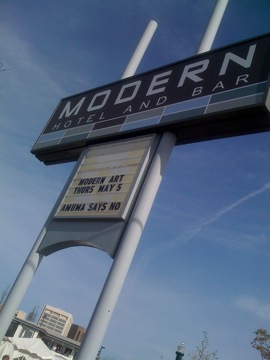 (Click any image to enlarge)
First day there, Krispen Hartung, Bob Sterling, Gregory Taylor and Mark Taylor and I went to The Modern…once a year the hotel donates all the rooms to artists and they install visual arts inside of the rooms….quite awesome, and overwhelming!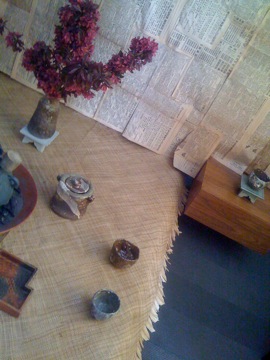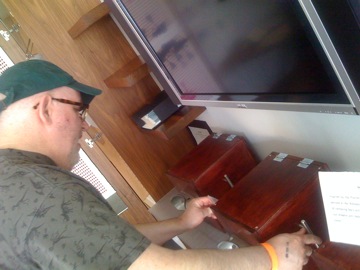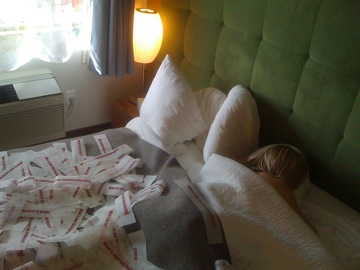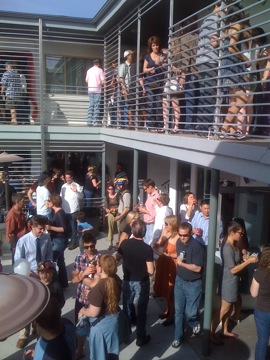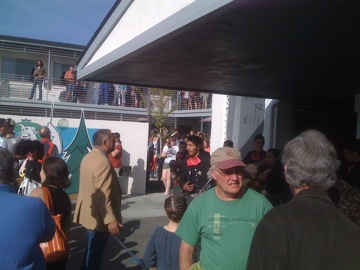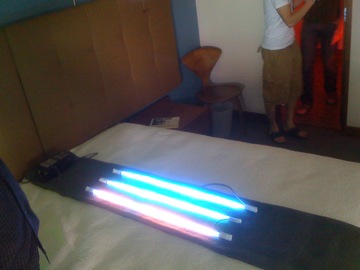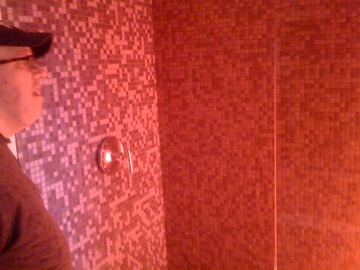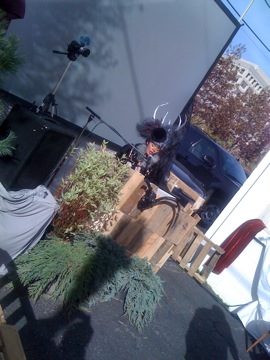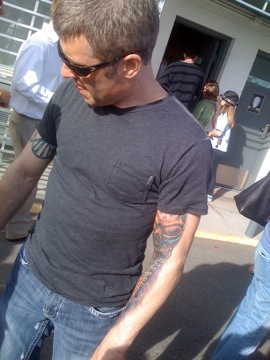 Kris showing off his new tattoos…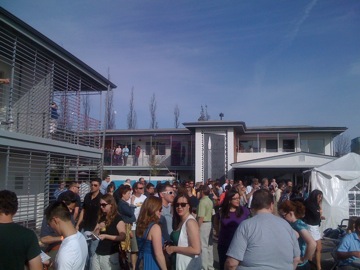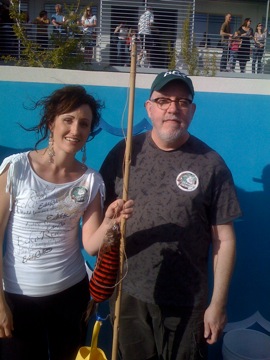 Gregory and fisher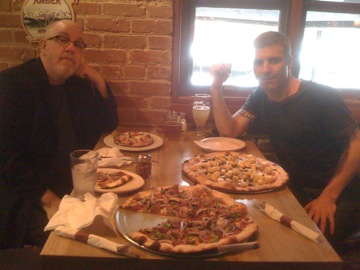 Several meals taken at the Front Door…great pizza and excellent tap selection.
Jim Connolly right before being swept away, Ted Killian observes.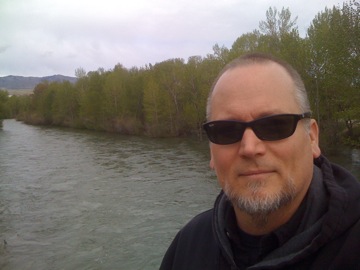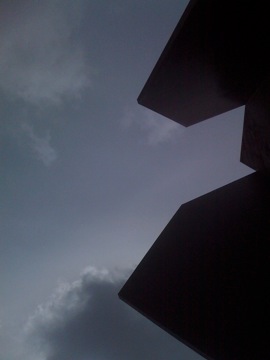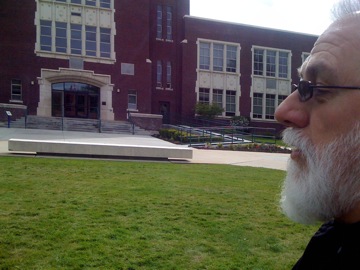 Ted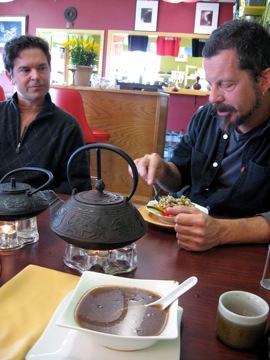 Last day tea at the fantastic Shangri-La, sampled three different puerhs, the wild mushroom and miso soup, tabouli…good stuff…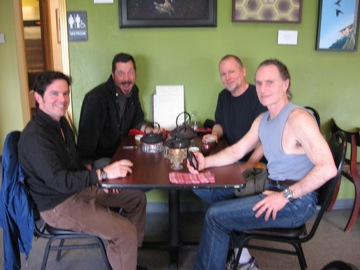 Paul, Jim, Jeff, Bob Sterling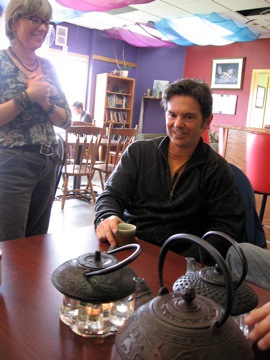 Paul and our Shangri-La host