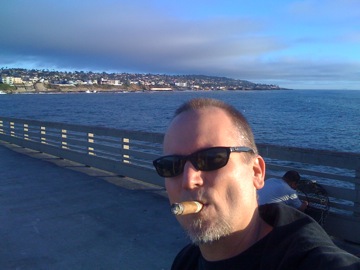 (Click any image to enlarge)
Fall in San Diego!
(Is gone…)
This quarter flew by…and I still haven't taken my qualifying exams….BUT I had a great time: touring with David Borgo (KaiBorg) with gigs in Santa Barbara at Colter Frazier's series, and UC Santa Cruz at the International Society for Improvised music (joined by video artist Mark Henrickson-thanks for the great photo, Kris Tiner!) and I presented a paper on John Zorn's
Arcana
series and metaphor. The Desert Fathers (Gregory Taylor and myself) played in Madison, WI. A busy, work filled, and fun quarter. I feel lucky, good friends to be creative and experience life with…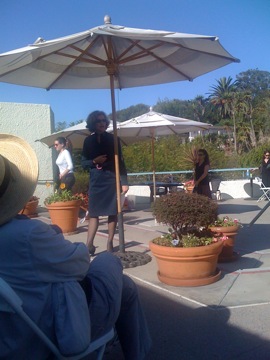 Jann Pasler presenting on her new book, Composing the Citizen.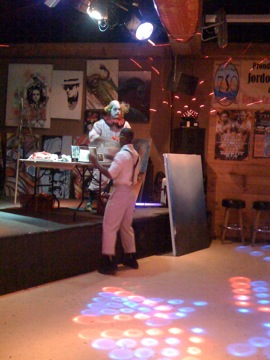 Clown rappers at Club 721…!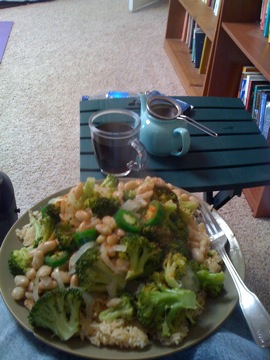 Good food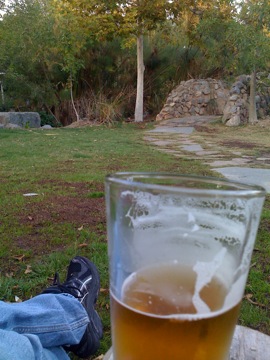 Beer with my brother at Stone Brewing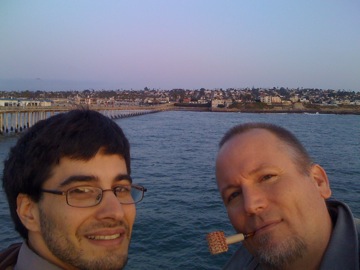 With Phil Skaller at Ocean Beach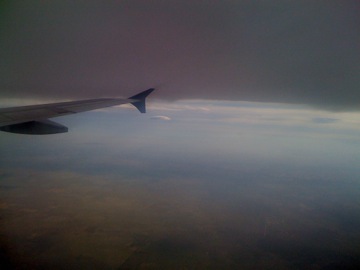 Flying under a storm to Madison, Wisconsin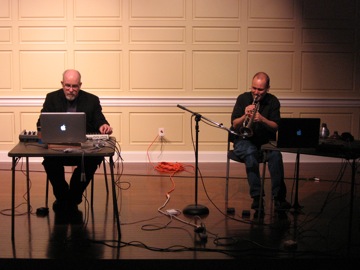 The Desert Fathers at Madison Music Collective (Gregory Taylor and myself)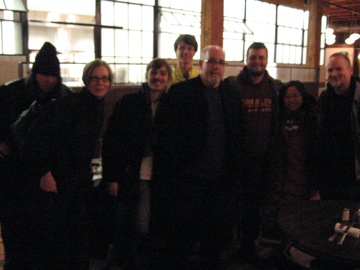 Joanne, Jolande, Patrick, ?, Gregory, Steve, Yi Hong, me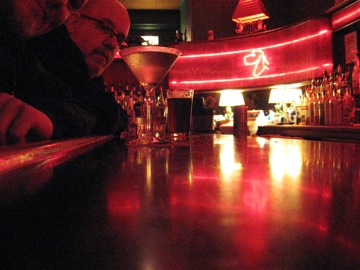 Gregory and I later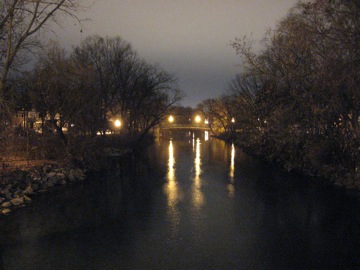 the walk home in Madison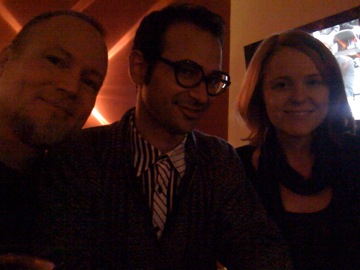 with Jeffrey Trevino and Grace Leslie at a local pub in San Diego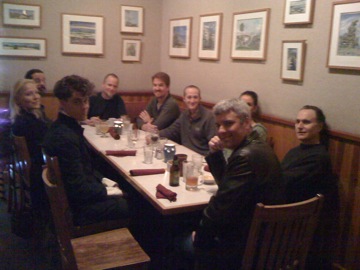 Anna, Jim, Jaco, me, David, Colter, Kris, ?, Bob at dinner at Sojourner's in Santa Barbara before the gig.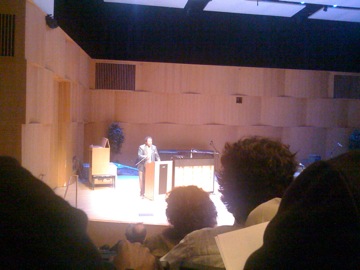 George Lewis's keynote presentation at ISIM at UC Santa Cruz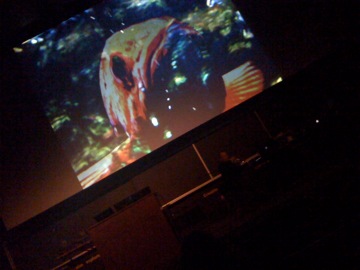 Mark Henrickson's video about to eat me…(Media Theater, UC Santa Cruz)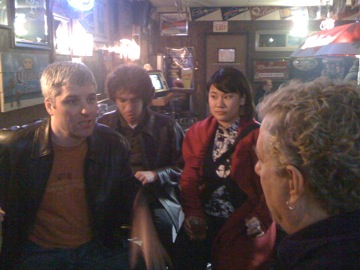 Kris, Ceasar, Charity, Rick at The Rush Inn, Santa Cruz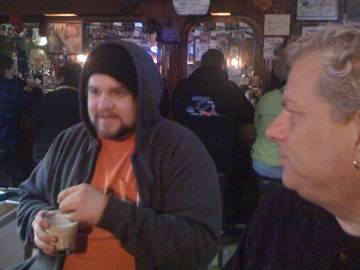 Dustin and Rick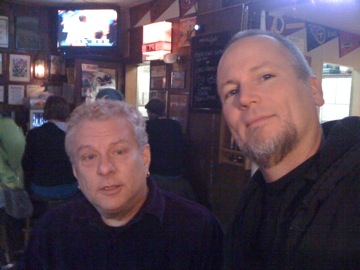 Rick and me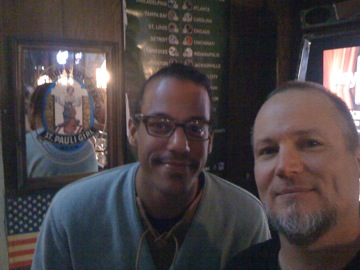 Zachary Watkins, me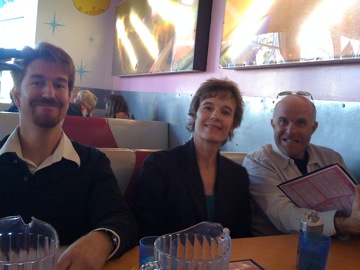 David, Maud, David at Saturn in Santa Cruz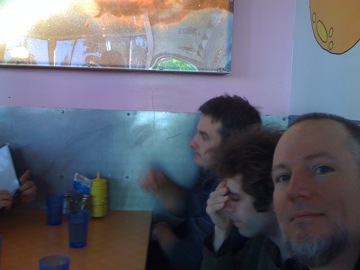 Kris, Allen, me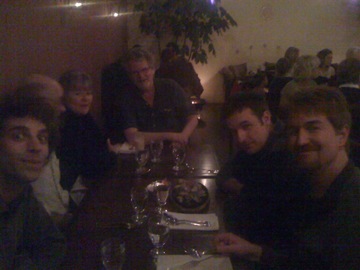 Allen, Dave, Sherry, Gerry, Kris, David at The Asian Rose in Santa Cruz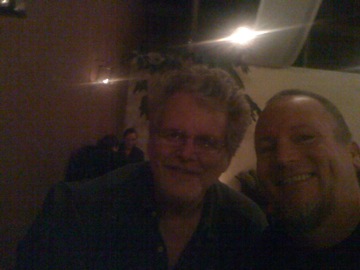 Gerry and me

Mark Dresser and Sarah Weaver, ISIM UCSC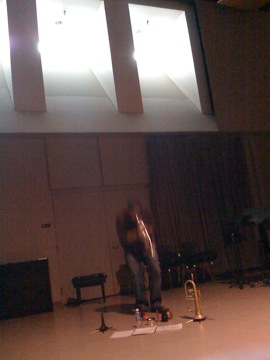 Kris Tiner at ISIM…a killer set!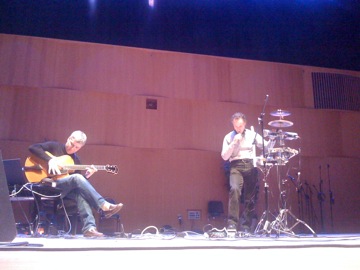 Kris Hartung and Bob Sterling smoking at ISIM, UCSC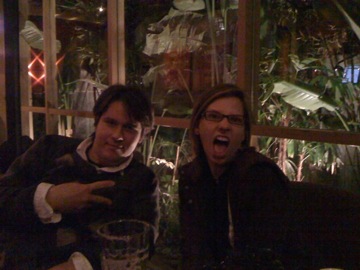 Dave Medine and Batya MacAdam-Somer back in San Diego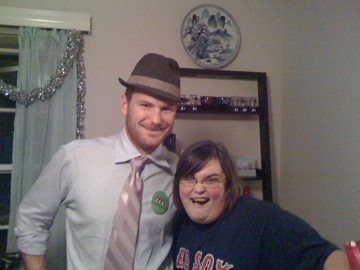 Ted and Joan at Kelly and Sarah's house in San Diego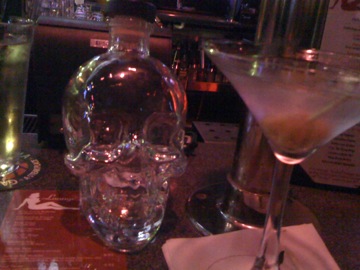 Crystal Head!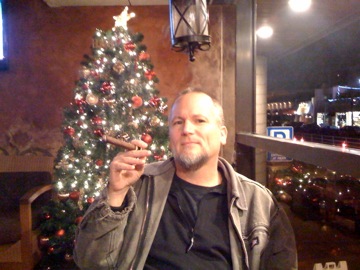 mmmmm….quarter is over, can enjoy a cigar in La Jolla with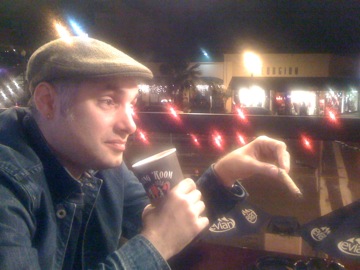 Ben Power and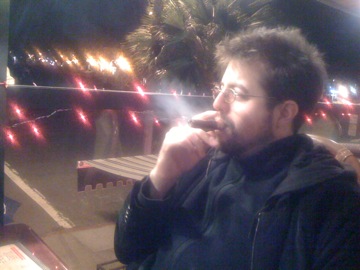 Jeff Denson
Now winter break is here….time to get some work done.
*****************
ADDENDUM: Found these on my camera…