Steuart Liebig and I recently had a wonderful mini-tour: Santa Barbara, Ventura and Bakersfield…
In Santa Barbara, we played at the Santa Barbara New Music series (run by the contagiously effervescent Colter Frazier) at Muddy Waters Coffee House …the owner, Bill, is always delightful to hang out with and Steuart, Bill and I spent the hour set-up period trying to stump each other with off beat pop music trivia…
The first performance of the evening was Alicia Mangan, who somehow escaped my camera!
Here are some pics of Steuart and myself: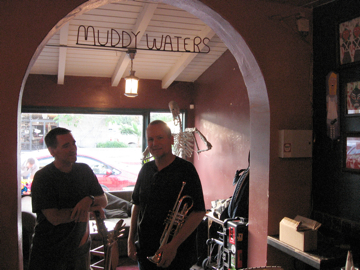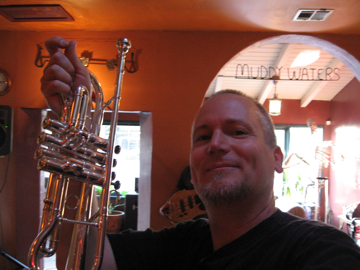 The next two nights we shared the bill with Kris Tiner and Chris Schlarb who, both nights, turned in an exquisitely chill set of improvised music for electronics and trumpet and electronics and guitar. Pics at Zoey's (Ventura):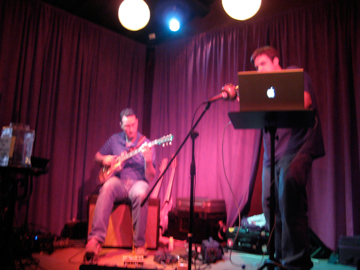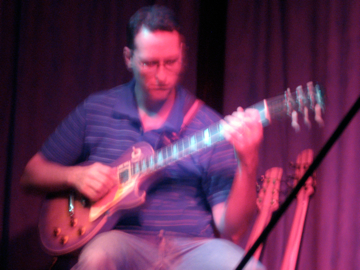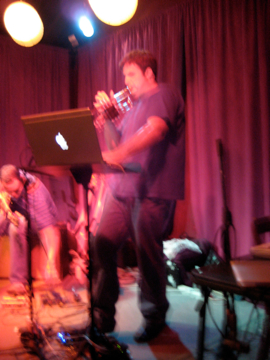 We followed with a noisey, groove thing that was a blast…the house was packed, and that was inspiring…a pic by Kris Tiner (thanks!)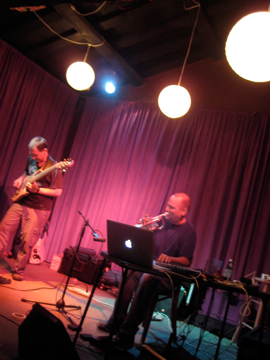 Afterwards, a group of us (Sam Bolle, Kim Renee Hanna, Carolyn Friend, Steuart Liebig, Ed Lansing and Gwen Alley) went to Cafe Bella, and then I went to the Treehouse Club (?) which was formerly the smoking area of California 66 (Ventura) with my friends Gwen, Carolyn, Kim and Ed.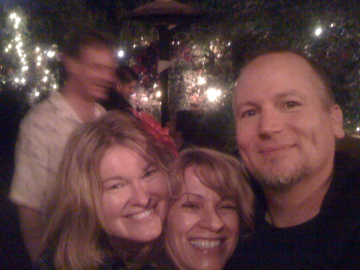 Carolyn, Kim and I at the Tree House
The next day, Steuart and I got to Bakersfield a bit early to work on some Max/MSP patches at Dagny's Coffee (the best!) and spotted a poster….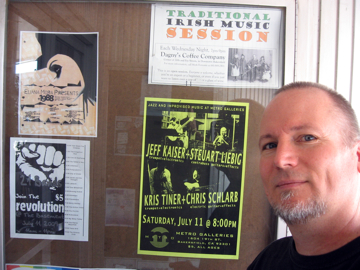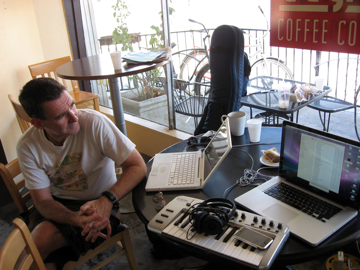 Taking over a corner of Dagny's while working…
That night at Metro Galleries:
Chris and Kris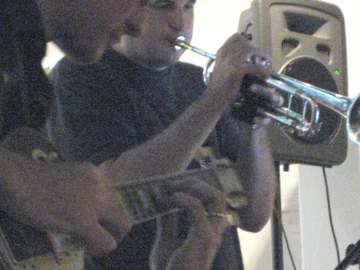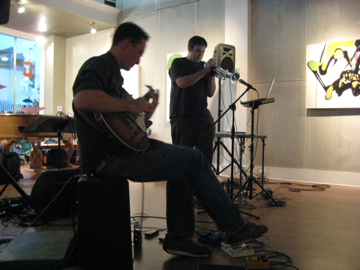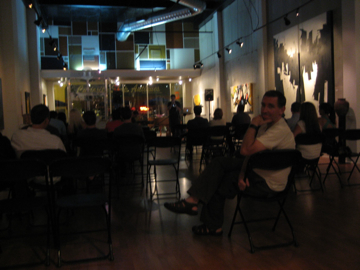 The following pics by Kris Tiner: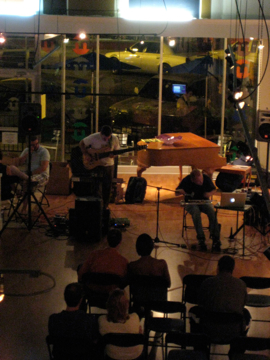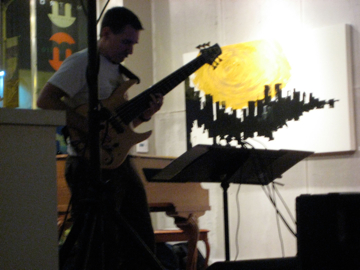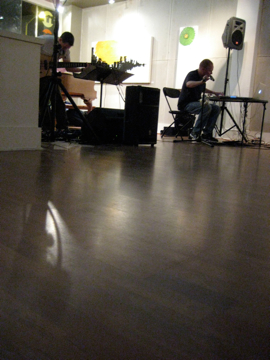 A great tour, the second in a row at this time of the year for Steuart and I. One of these days we'll get an album out of it…